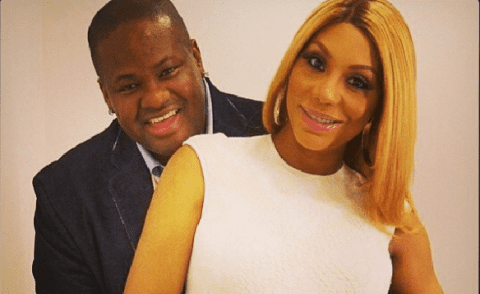 For some reason known only to soul songstress Toni Braxton, she is not buying that her younger sister, Tamar, is actually going to divorce Vincent Herbert.
During a radio interview with "The Breakfast Club" morning radio show, the "Unbreak My Heart" singer boldly proffered the idea that Tamar Braxton and Herbert's strained relationship is tantamount to Baby Boy's iconic characters Jody and Yvette (played by Tyrese and Taraji P. Henson).
"I think Tamar and Vince are just going through a 'I hate you, Jody' phase," said the eldest sibling. "Remember the movie [Baby Boy]? 'I hate you, Jody!' You know that's just their phase. And I think those two are going to get back together."
The most decorated Braxton singer didn't have all the details about all of the allegations being thrown around, especially the one where Tamar Braxton hysterically accused Herbert of impregnating reality star Laura Govan, the former star of "Basketball Wives: LA" and former girlfriend of NBA star Gilbert Arenas.
Even if she did know something concrete, however, Toni Braxton said she wouldn't divulge that information.
"It's not my business to tell their business," she said to Angie Martinez. "But if I knew, I wouldn't say anything."
As Toni Braxton holds out hope that they will maintain their union, the matriarch, Evelyn Braxton, is not trying to hear it.
In fact, the mother was up in arms when she learned Tamar Braxton was still in contact with Herbert.
According to TheJasmineBrand, Evelyn was "pissed" when she saw Vincent backstage at the Great Xscape Tour.
"She was blindsided when she saw him. She was heard asking people, 'Why is he here?'" sources told the site.
Apparently, Evelyn was mystified by the fact that Tamar Braxton would even want to be in proximity to each other after he was arrested on Christmas Day for spousal assault.