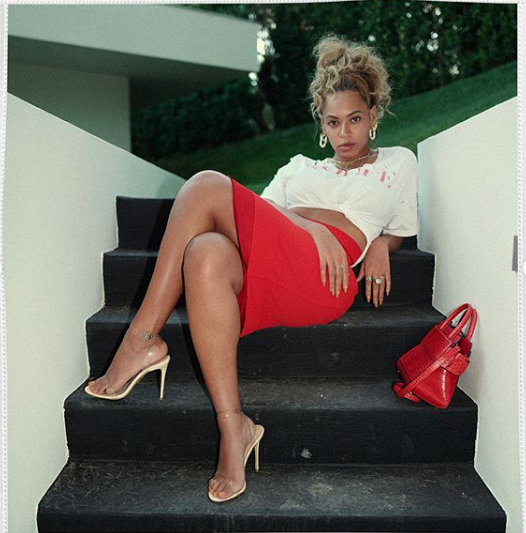 Beyoncé has reportedly been in a state of bliss ever since the birth of her twins, Sir and Rumi, in June 2017.
The babies, as you know, stayed in the hospital for more than a week so physicians could administer medical procedures for minor complications. Afterward, the twins were discharged and met their big sister, Blue Ivy, 5, at their new mansion in Malibu, California, a very prosperous seaside suburb of Los Angeles that hugs the famous Pacific Coast Highway.
It helps the pop goddess's emotional state that Bey and Jay-Z were able to reconcile their marriage after the music mogul admitted to committing adultery (and which probably led to that infamous scene captured on camera of Solange Knowles kicking Jay-Z in a New York elevator in defense of her older sister).
Now that the twins are fully settled in the family compound overlooking the Pacific Ocean, Queen Bey is … well … already planning for a fourth child, the media has learned.
And get this, even though Beyoncé feels as though she has nothing in common with Kim Kardashian, she and Hov are considering replicating Kardashian and Kanye West's feat of bringing in this fourth child via surrogacy, OK! magazine reports.
The publication stated the royal couple is considering their options but that using a surrogate is on the table as they want to continue to expand their family.
A person close to the Carters divulged to Hollywood Life that "Beyoncé is starting to get baby fever again, but the fans should not get excited about any announcements because it is important for her to make up the Coachella dates this year that she was not able to do last year."
The insider said the Queen of Pop wants to have another child before she hits the big 4-0.
"Beyoncé is planning a new secret album to be released right around the time of those shows, and that could lead into a world tour. So as much as she would love to be pregnant again, she is going to wait, but she is interested in having another little one before she is 40," that person told Hollywood Life.
That source also added that, even though the Carters may travel down the same surrogate road that Kim and Kanye did, do not expect the two mothers to share cups of coffee and swap mothering tips.
"Beyoncé has never jelled with Kim, she just doesn't respect her, or like her, she never has, even before Kim got with Kanye," the insider added, according to Hollywood Life. "Beyonce cannot stand the whole reality TV thing, and she thinks Kim would do anything for fame, she just feels they are two different people with nothing in common. Beyoncé is always polite to Kim when she sees her, but you can tell it is forced and that there's no warmth or genuineness in her interactions."