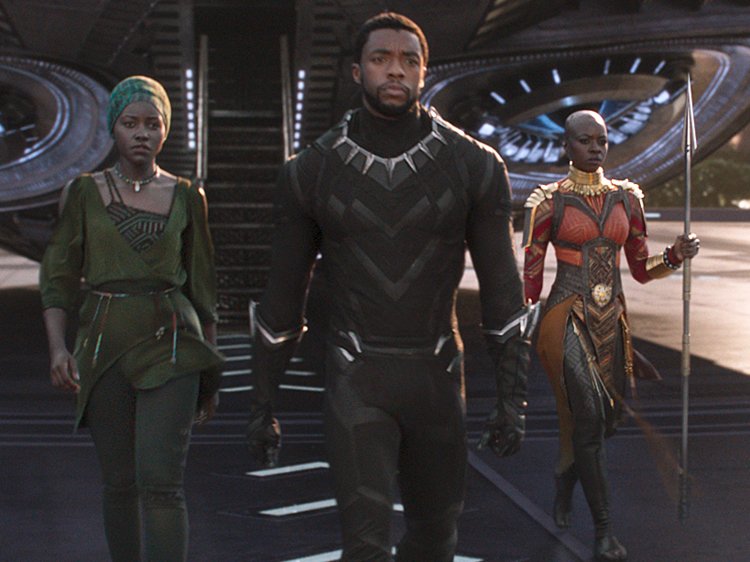 Black Panther takes place in a surreal land known as Wakanda. The African nation operates independently, has yet to be touched by colonization, and its citizens have the space and opportunities to showcase their brilliance.
In a unique twist, Wakanda also serves as a symbol of the film Black Panther as it relates to Hollywood. The movie's cast is over 95 percent Black, the director is a Black man (Ryan Coogler), and the cast and crew were given the space and opportunity to create a brilliant work of art that should shift the movie industry. At the box office, it's likely to earn over $165M in the first weekend alone.
Black Panther is an anomaly only because Hollywood has consistently ignored the power of Black folks.
For decades, Blacks and other minorities have not been given the opportunities to direct and star in movies with major budgets (Black Panther had a budget of $200 million). The reasoning is that most of the studio executives who had the power to green-light big-budget films were White males who may not have understood, or cared to figure out, how to sell Black films. Those White executives often believed that the studio could not sell a majority Black film, or a film starring a Black actor unless it featured an outlier such as Will Smith.
But it goes beyond the executives. The directors, screenwriters and producers were unwilling to give Black actors major roles in big-budget films.
Playwright Dylan Marron created a social media thread that detailed the lack of Black representation in major Hollywood films by timing the speaking parts of Black actors. Throughout the entire Harry Potter series, Black actors spoke for 6 minutes and 18 seconds; in the Lord of the Rings series, Black actors spoke for a total of 47 seconds; in Maleficent Black actors spoke for 19 seconds; and in E.T., Black actors spoke for 10 seconds.
Without a doubt, Black moviegoers supported those films although they were basically absent from those films. Even when it comes to storytelling that is created to entertain, the lack of diversity can have an effect on young Black moviegoers who don't get a chance to see themselves in powerful roles. It contributes to the notion that Blacks must aspire to be like another race in order to achieve or even have the right to be heard or seen.
Black Panther shattered that misconception.
Black Panther proves that Black people will support a project that shows the power of their heritage, the prosperity of their present, and the possibility of their future, all while achieving universal success. 
It's a shame that it took so long for studio executives to ignore their own ignorance and recognize such undeniable power.