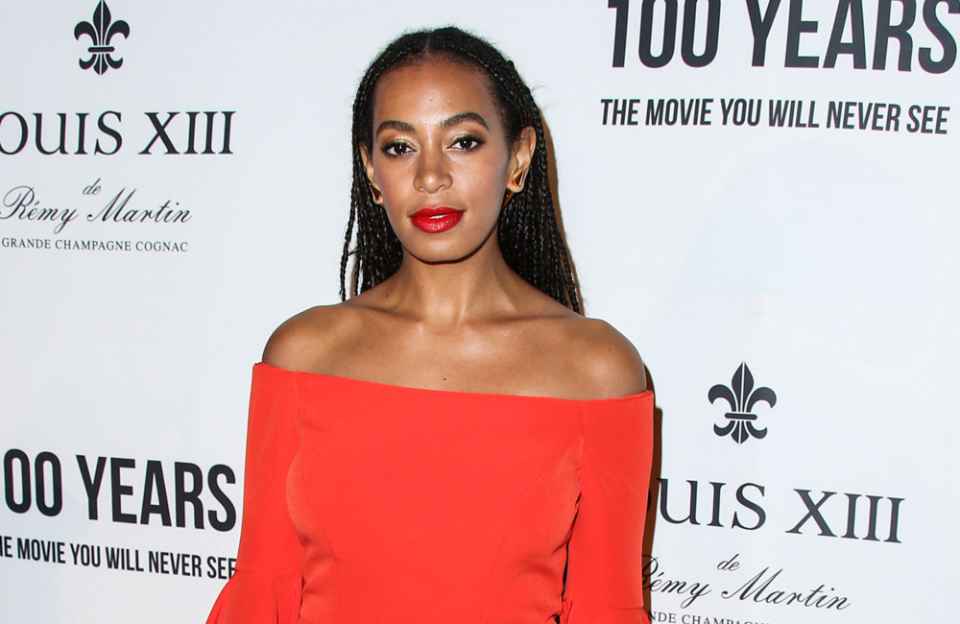 Solange Knowles will receive the Harvard Foundation 2018 Artist of the Year award.
The 31-year-old singer, who released her third studio album A Seat At The Table to critical acclaim in 2016, will receive her award at a ceremony at Harvard's Cultural Rhythms Festival on March 3.
Each year, the Artist of the Year selection is voted on by students and faculty of the Harvard Foundation for Intercultural and Race Relations.
Previous recipients have included Salma Hayek, Eva Longoria, Queen Latifah, Viola Davis, Shakira, John Legend and Jackie Chan.
Meanwhile, last year Solange revealed she has been suffering from an autonomic disorder for some time, leading her to pull out of a planned performance at the Afropunk festival in South Africa on New Year's Eve.
She wrote on Instagram: "Wrote, deleted and re wrote this like 5 times… Still not sure what exactly or how much I want to share…
"However it's so important to me for the people in South Africa, a place that has tremendous meaning to me and that has given me SO SO MUCH, to know why I won't be performing at Afro Punk this NYE.
"The past five months I have been quietly treating, and working through an Autonomic Disorder. It been a journey that hasn't been easy on me…Sometimes I feel cool, and other times not so cool at all.
"It's a complicated diagnoses , and I'm still learning so much myself, but right now, my doctors are not clearing me for such an extended lengthy flight, and doing a rigorous show right after.
"I can't put into words how saddened and sorry I am that I am unable to perform for you guys this NYE, there is simply no other place I wanted to be than there with my family to bring in 2018 with you.
"I can't thank Afro Punk enough for their support, and to all of the other festivals this past summer/fall who have known about my health, kept it confidential, and gone out of their way to make me feel supported while doing these shows.
"As a part of the self care that I've tried to encourage this past year, it needs to start with myself, and I'm looking forward to doing a better job of this 2018. (sic)."