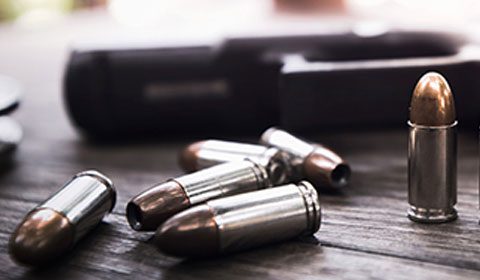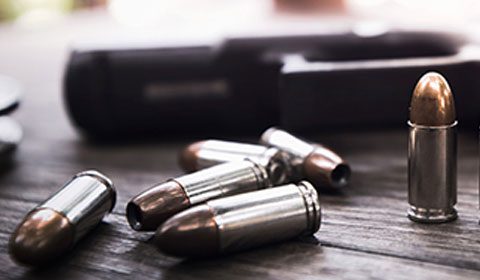 Law enforcement officials in California have announced the arrest of a father and daughter after discovering a startling load of illegal guns and ammo. California Attorney General Xavier Becerra announced Wednesday that Steven David Ponder, 57, and Riley Elizabeth Ponder, 27, had been arrested after a raid on Valentine's Day that uncovered 28 firearms and 66,000 rounds of ammunition.
The weapons included:
13 AR-15-style rifles
11 "ghost guns" with no serial number, meaning they can't be traced
two fully automatic machine guns
several rounds of tracer ammunition
The Temple City, California, home was raided after Steven David Ponder's name came up on a database called the Armed Prohibited Persons System. This database cross-references criminal and restraining order records with gun registration records. Steven Ponder was charged with: possession of a firearm by a felon; unlawful possession of ammunition; possession of a destructive device; unlawful assault weapon/.50 BMG rifle activity; possession of an assault weapon; possession of a machine gun; and possession of a short-barreled rifle or shotgun. Riley Ponder was charged with possession of an assault weapon; possession of a destructive device; and prohibited transfer of firearms.
According to the DA's office, Riley was arrested immediately but posted bail and was released the next day, Feb. 15, when Steven Ponder was arrested. He was released on bail Feb. 16.
Steven Ponder is due for arraignment in Alhambra court on March 19 and the daughter on March 8. Steven Ponder faces up to eight years in state prison if convicted as charged; his daughter could face five years. L.A. County District Attorney Jackie Lacey stated to the media, "If someone has this kind of firepower and they are going through great pains to make sure that it isn't traceable, it is for ill-gotten gains."
No mug shot photos have been released of the pair at this time.