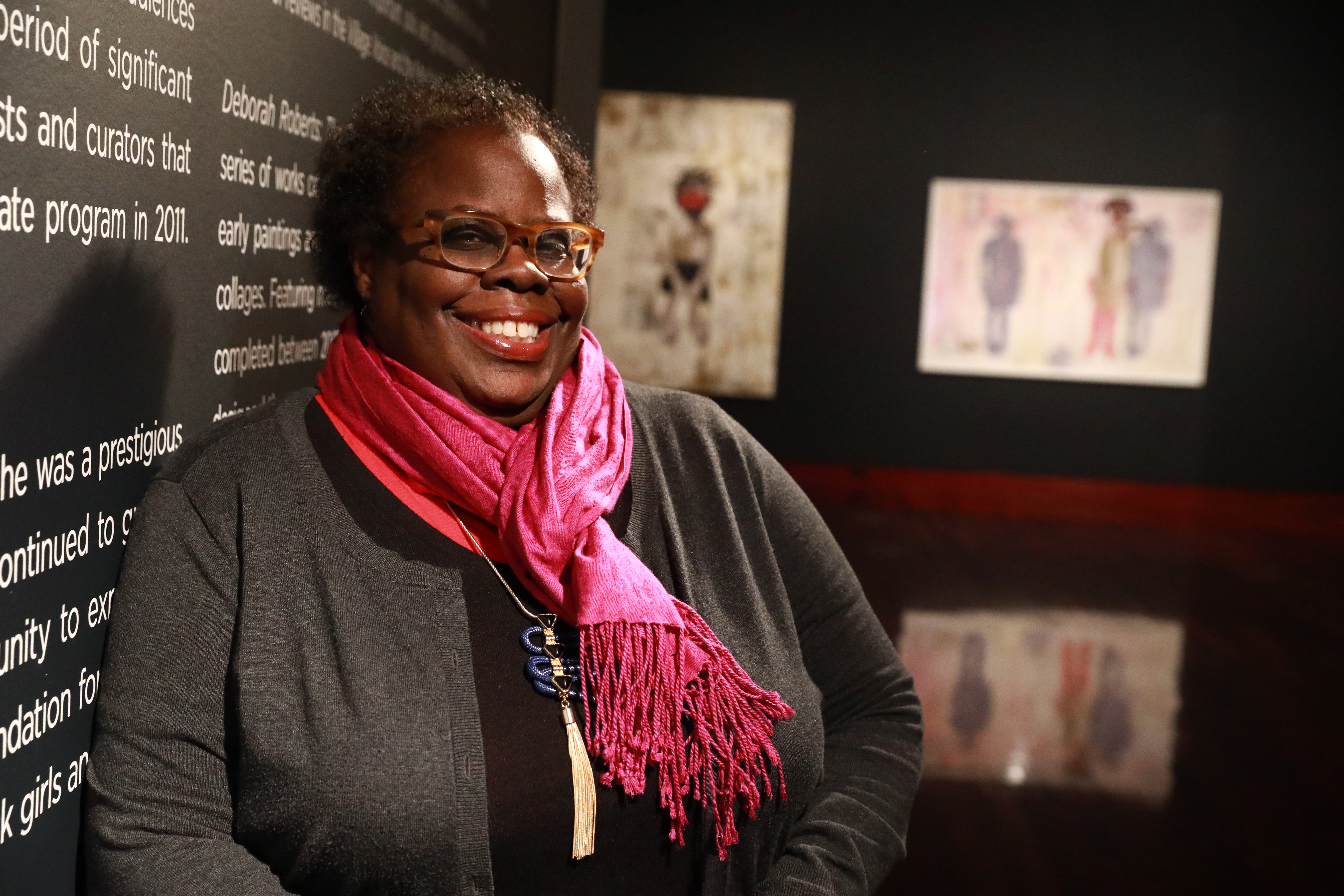 This writer happened upon the work of artist Deborah Roberts purely by accident while reading an article in The Cut, which is part of the New York magazine online, titled, "The Breakthrough Women Artists." Roberts creates visually arresting collages that encourage important conversations about girlhood, vulnerability,body image, popular culture, self-image, and the dysfunctional legacy of colorism. These particular images of Black beauty are supposed to challenge the viewer notion of what beauty is — and they do. For this project, Roberts, who frequently creates images of young girls, used more adults than she usually does — Rihanna's eyes, Michelle Obama's arms, and Issa Rae's hands, among others. She calls these subjects her "breakthrough women" and imagines them as the future of the girls she typically depicts. The Austin, Texas, native earned her MFA as a Syracuse University Research Fellow at Syracuse University and was a recipient of the Pollock-Krasner Grant.
I found your work online in an article which featured a collage of designer clothes on dark-skinned cutouts. Talk about this work.
The collage works I do deal with the idea that there is a duality in beauty, that beauty is not one thing or another but it's in the eye of the beholder. Normally, the girls in my work are between 8-10, but in this group of works, they're 20-25 and wearing couture clothing. Each represents the idea of coming from the margins of society, defeating stereotypes, having great success and breaking through all man-made obstacles.
Who were or are some of the artists who influence your work?
Though I have a range of influences, my main influences are Hannah Hoch, Romare Bearden, Carrie Mae Weems and Kerry James Marshall.
How do you see your work influencing young Black women in their worldview of self and each other?
My goal is that they see themselves in the work. I hope it reminds them that they are strong, powerful, and phenomenal women who deserve respect.
Talk a little about challenging our view of "Venus"?
The "Perception of Beauty" has to do with aesthetics. If you think that blonde hair and blue eyes is ideal beauty, then that limitation closes you off to a significant amount of people and is unhealthy. My work examines the multifaceted notions of beauty. It investigates the emotional pain young girls go through when they are told that being born with coarse hair, brown eyes and thick lips relegates their beauty to second-class status. My work challenges this archaic notion and pushes a new aesthetic and agenda to the forefront while dismantling the old one.