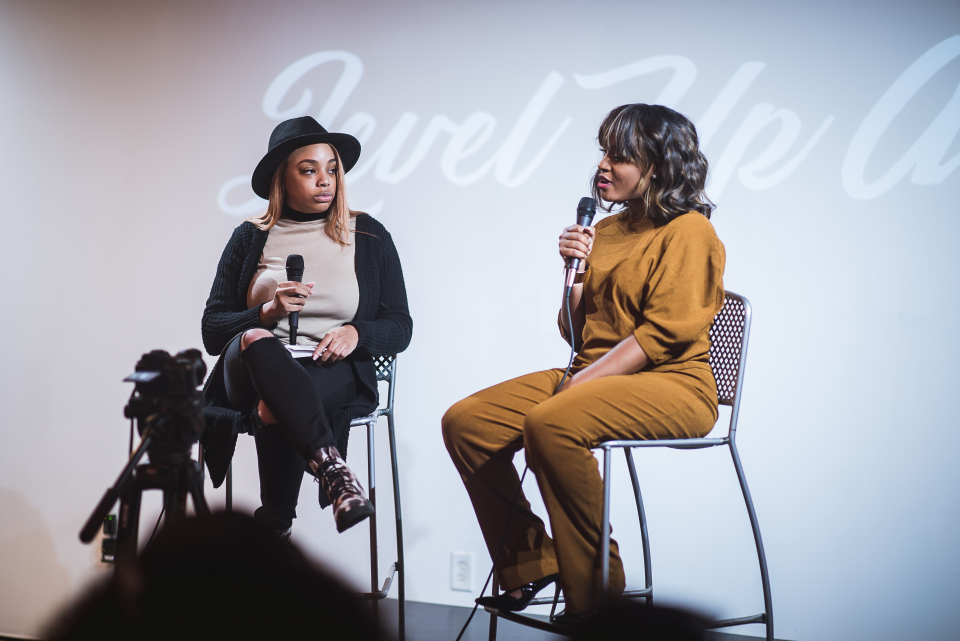 On Feb. 25, Atlanta's creative elites gathered in southwest Atlanta to attend Level Up Atlanta's Connecting The Dots, featuring OG Parker's manager and Mogul Mentality founder Malita Rice, aka Malita The Mogul.
Prior to the conversation, guests mixed and mingled to the sounds of DJ John J while sipping on complimentary drinks.
Moderated by A3C Editor-in-Chief Ashley Vance, Rice shared her beginnings in the entertainment world, and how her experiences have defined her.
"My journey has been a rollercoaster, to be honest," said Rice. "Every day is not a good day, and every day isn't a bad day but every day is a day to change the way I think and change the way I move. My experiences have defined me by just helping me to get to the next level and to keep pushing because, at the end of the day, most people who have gone through what I've gone through have given up and I haven't."
Following the conversation, the audience led a Q&A session to get more in-depth with the young mogul.
See pictures below.