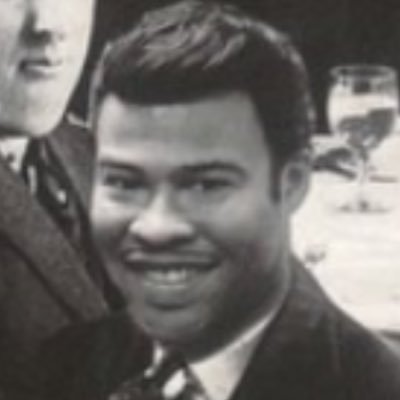 Two of the biggest and most conspicuous losers at the 90th edition of the Academy Awards was the most daring and devastating movie of 2017, by far, and the man simply known as Denzel.
Get Out, comedian Jordan Peele's masterpiece horror flick about an interracial couple's insidious visit to relatives, was the most profitable film of 2017 and the runaway favorite of critics and moviegoers alike.
To be fair, we must acknowledge that there was more history made as the Queen of Hip Hop Soul, Mary J. Blige, became the fist person ever to be nominated in an acting and song category. Unfortunately, she lost both times. Jordan Peele, who was just the third person to be nominated in the three big categories of Best Screenplay, Best Director and Best Movie, became the first Black person to take home the Best Screenplay Oscar.
But Get Out should have won Best Picture at the Oscars. The movie was considered the best movie to come out in 2017. But as A.R. Shaw wrote for us in rolling out, some of the academy members refused to even review the film, as per their responsibility, thus sealing the brilliant blockbuster behemoth of a film's fate.
Most movie buffs did not see The Shape of Water — in which Octavia Spencer was nominated for another Academy Award for Best Actress in a Supporting Role (she won in the same category in 2012 for The Help) and it was not a cultural game-changer the way Get Out hijacked popular culture and dominated movie conversation for most of the year.
Get Out's and Denzel Washington's snubs made social media's blood boil.
I want Get Out to win everything. It's not political. I thought it was simply the best movie made this year.

If you're wondering why so many people are loudly rooting AGAINST it, well THAT is political.

— Mikel Jollett (@Mikel_Jollett) March 4, 2018
This is NOT a stupid black or white thing. #DenzelWashington is literally the best actor I've ever seen. He can play any role and u believe him in it, yet he gets snubbed year after year by the #Oscars – It's not cool!#OscarSunday #Oscars2018

— DLo (@real_diculous) March 5, 2018
"I would've voted for Get Out next year, too." pic.twitter.com/vwvZo0hZen

— Anthony F. Irwin (@AnthonyIrwinLA) March 5, 2018
#DanielDayLewis gave the best performance in a film no one saw. #DenzelWashington was the best thing in a mediocre film. #DanielKaluuya is too new to this. Wasn't impressed by #TimothyChalamet. It's going to #Oldman for a lesser performance

— Rick Ramos (@RickRamosComedy) March 5, 2018
They really didn't say #GetOut? #Oscars pic.twitter.com/jcobu9TIou

— Blavity (@Blavity) March 5, 2018
— Jemele Hill (@jemelehill) March 5, 2018
IT WAS FINE. THE SHAPE OF WATER WAS JUST FINE.

GET OUT WAS TRANSCENDENT.

I'M GOING TO GO WATCH COCO AND GIRLS TRIP AND GO TO BED. #Oscars

— ghost bird (@dynamofire) March 5, 2018
…so the movie is about banging a fish-person? pic.twitter.com/hEHIY0yrDy

— Kazeem Famuyide (@RealLifeKaz) March 5, 2018
SHAPE OF WATER winning Best Picture is short-sighted industry recognition of a director who deserved more before this year. The production scope, from music to costume to makeup, was bigger than every other Best Picture nom. It's a filmmaking achievement.

But GET OUT was better.

— Joon Lee (@iamjoonlee) March 5, 2018
Popular vote vs. Electoral college. pic.twitter.com/cDIcqyLIG0

— Elamin Abdelmahmoud (@elamin88) March 5, 2018
I'll never be able to think of The Shape of Water without thinking "Grinding Nemo."

— #TeamKillmonger. (@thewayoftheid) March 5, 2018
Still wish #DenzelWashington had won Best Actor last year for his great performance in Fences. #Oscars

— Mark A Prince Jr (@MarkAPrinceJr) March 5, 2018