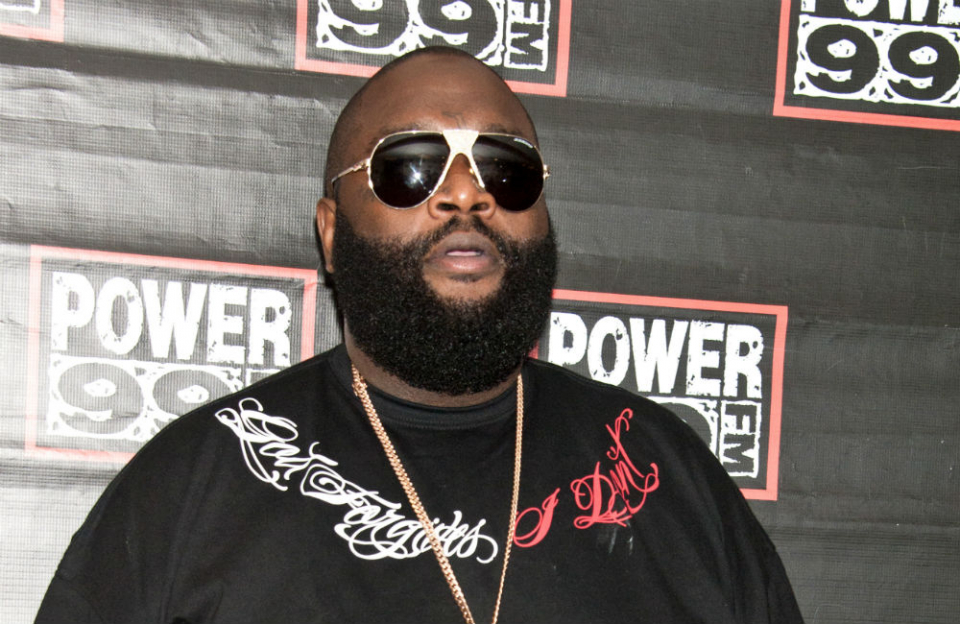 Rick Ross has reportedly returned home after being rushed to a hospital last week for a suspected heart attack.
The 42-year-old rapper spent four days in a hospital in the Miami area after being taken there on Thursday, March 3, 2018 when a 911 call was placed from his home in the early hours of the morning, which claimed the star was unresponsive and "slobbing out the mouth."
According to TMZ, the "Purple Lamborghini" hitmaker returned to his home on Monday, March 5, 2018 after four days in the hospital, and is now receiving further care from the comfort of his own bed.
Rick was treated in the hospital's cardiac unit, and it was suspected the star suffered a heart attack, which manifested due to respiratory issues.
The "Aston Martin Music" rapper was also reportedly "hooked up to a machine that's taking over the function of his heart and lungs" while he continued to undergo treatment at the hospital.
Sources claimed Ross had been placed on ECMO, or extracorporeal membrane oxygenation, which is a technique used to oxygenate his blood outside of his body, before it's pumped back into his body.
And after news of his hospitalisation broke, his celebrity pals took to social media to share their well wishes for a speedy recovery.
Missy Elliott tweeted: "I BELIEVE in the Power of Prayer Sending Prayers up for Rick Ross (sic)"
And Snoop Dogg also wrote on Twitter: "prayers up for my guy Rick Ross hope you pull thru my brotha (sic)"
Meanwhile, Drake previously voiced his concerns to TMZ.
When asked if he had any words for Ross, the "Hotline Bling" hitmaker said, "I'm praying. Praying to God for him."
It isn't the first time the music mogul has found himself facing a health scare. In 2011, he suffered two seizures on two separate flights, and while he blamed them on lack of sleep at the time, he changed his lifestyle following the scares and eventually dropped 100lbs.