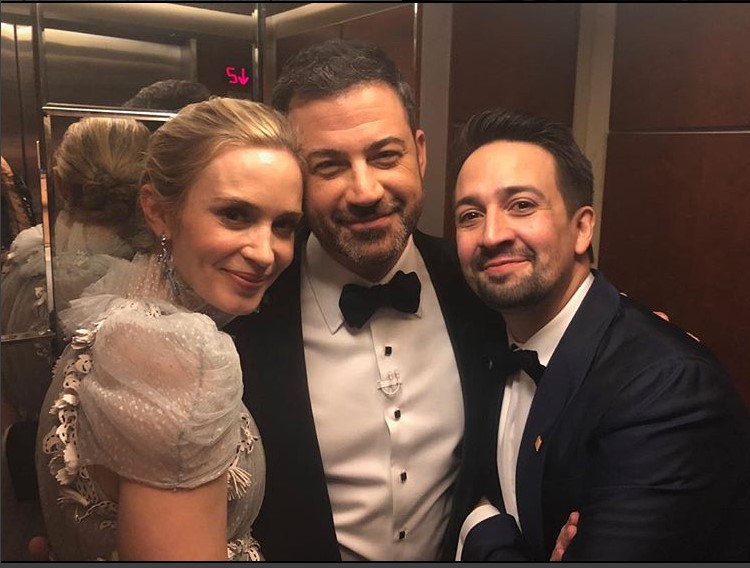 From Donald Trump's perspective, the record low ratings for the Academy Awards on Sunday night was due to a glaring void of major celebrities. On Tuesday, Trump climbed onto Twitter to gleefully slam the annual Oscar gala and poke fun at the "lowest rated Oscars in History."
He went on to say, "the Problem is, we don't have stars anymore – except your president."
The question many are asking is: why is Trump even talking about ratings for an entertainment show at this time of almost unprecedented volatility, both domestically and globally, and credible evidence that the Russians, whom Trump has many business dealings with, have been aggressively attacking the American democratic process?
Not only did pundits point out that Trump's priorities are disgustingly out of place, Trump is also being deliberately dishonest, many say, seeing that TV ratings across the board have been declining steadily ever since the rise of streaming services such as Crave and Netflix.
According to a report from the Los Angeles Times, the Oscars had a drop in viewership by about 20% in comparison to last year.
In 2018, around 26.5 million viewers tuned in to see the stars on the red carpet, which is still a lot, but also a significant decline from the past.
Some have noted the political rhetoric at the ceremonies and among Hollywood stars is alienating viewers.
Jimmy Kimmel – who frequently spars with the president and hosted the 90th Annual Awards – was one of the first celebs to hit back at the embattled president.
In a parody of the Chief-In-Command's original tweet, Kimmel stated, "Thanks, lowest rated President in HISTORY."
If you watched the Academy Awards, Kimmel repeatedly took shots at Trump in his opening monologue. The host claimed Trump said the film Get Out was "the best three-quarters of a movie this year."
The host went on to slam vice president Mike Pence, as well. Kimmel, while referencing the movie Call Me By Your Name, said their purpose is not to make money but to make fun of people like Mike Pence.
Read what people said about Trump on Twitter:
Why is a president tweeting about this? And of course you're not kidding.

— Chris Allieri (@allieri) March 6, 2018
Awww you want to be invited to sit with the cool kids so bad and it eats you up inside that no one wants you at any party.

— Calvin (@calvinstowell) March 6, 2018
So you accept the fact that you're not liked anymore?

— Robert Harmon (@SpecialHarmon) March 6, 2018
I'd rather have Alec Baldwin doing this SNL Trump at the Oscars then actual Trump

— Connor O'Donnell (@OdonnellConnor9) March 6, 2018
The sad thing is, you're not kidding! You really think you're a star and that this whole presidency thing is about ratings!

— Bishop Talbert Swan (@TalbertSwan) March 6, 2018
Your ego is disgusting. Why are you attacking American tradition?

— Ed Krassenstein 💎 (@EdKrassen) March 6, 2018
Lowest rated fake president in history

— Scott Klein MiamiLuxeRealEstate (@ScottEricKlein2) March 6, 2018
I fear dementia is setting in.

Well atleast Trump and the Oscars have the historically low ratings in common 😉

— Gavin Dickerson (@Hadesr66) March 6, 2018
I fear dementia is setting in.

Well atleast Trump and the Oscars have the historically low ratings in common 😉

— Gavin Dickerson (@Hadesr66) March 6, 2018