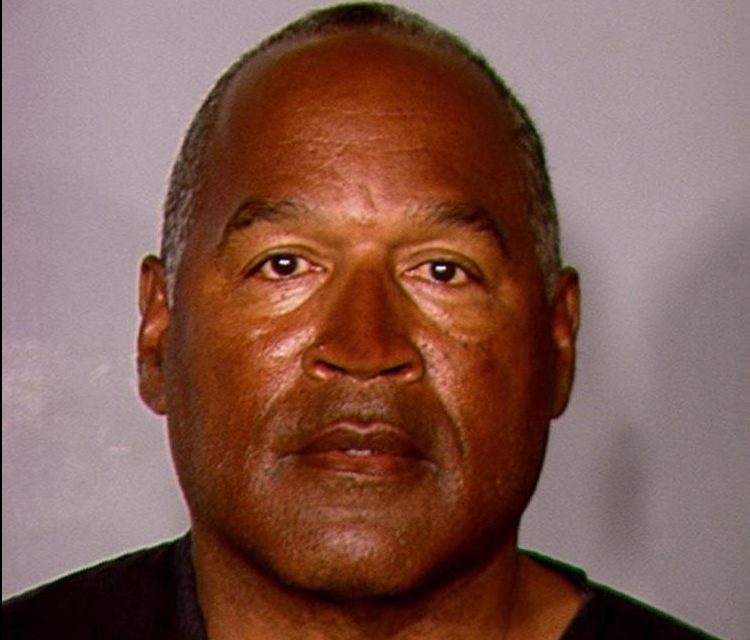 The America public has never lost fascination with what allegedly happened between O.J. Simpson and Nicole Brown nearly 25 years ago. To be sure, the 2016 smash-hit miniseries, "The People vs. OJ Simpson," was the No. 1 show in all key demos, according to Variety.
Brown and her friend Ronald Goldman were brutally murdered outside Brown's home and many Americans believe Simpson — the beloved Heisman Trophy winner, Hall of Fame NFL player and superstar pitchman — committed those killings. Worse than that, Americans believe Simpson got away with the horrific crimes.
Fox is now going to air a never-before-seen video of Simpson who seems to suggest that he murdered his wife and Goldman on June 12, 1994.
"O.J. Simpson: The Lost Confession?" will air on Sunday, March 11 at 8 p.m. It was originally titled "If I Did It" when the special was originally scheduled to air in 2006. The footage shows Simpson offering a "hypothetical" account of how Brown and Goldman were murdered on that fateful June night.
The show never aired because of the outrage from the Goldman and Brown families. The show was to promote Simpson's book, If I Did It, but it was also scrapped at the time because of the public backlash.
Fox has decided to finally air the special and the contents are mesmerizing. Simpson begins to talk in the hypothetical. He then talks about the murderer's friend, "Charlie," and suddenly Simpson goes from talking in the hypothetical to first person.
In the climatic part, O.J says "Charlie" told him he wouldn't believe what was happening at Nicole's house. Simpson doesn't say what he was told, but added, "It's gotta stop."
This conversation, apparently, is what led Simpson to drive over to Brown's home.
In the interview, Simpson says "Charlie" was the accomplice and went with the killer in the infamous white Bronco over to Brown's condo in the Brentwood section of Los Angeles. He says the killer saw candles in Brown's window. It appeared that a man was coming over and suddenly Goldman appeared. Simpson says the killer suddenly began screaming, Brown came to the front door, and the killer blacked out. When he finally came to, he was covered in blood.
In the new teaser released by Fox, O.J. says at one point: "I remember I grabbed the knife. I do remember that portion."
Check out the chilling preview below