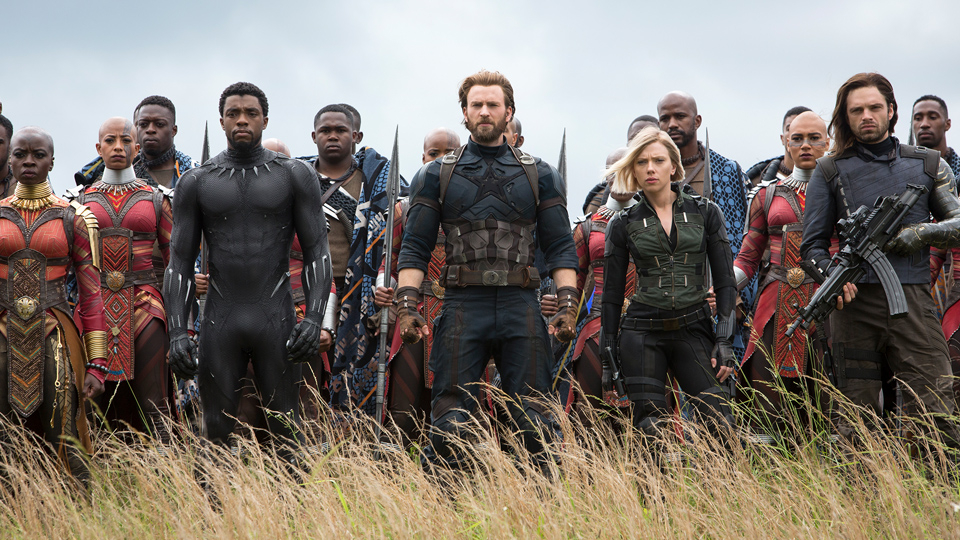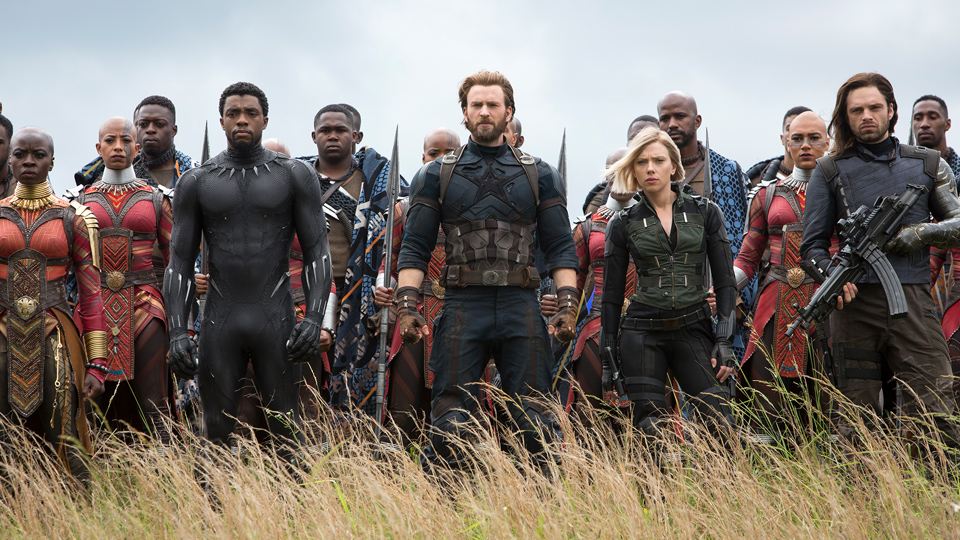 The latest trailer for Avengers: Infinity War was recently released by Marvel. In the clip, there are multiple superheroes from the Avengers and Guardians of the Galaxy. SpiderMan, Captain America, and Dr. Strange are featured in the trailer as well.
Black Panther is also prominently featured following the worldwide success of the film, Black Panther. However, one scene has caused an uproar on social media.
Thanos, the supreme villain who destroys at will, is shown walking through Wakanda. There are theories that Thanos is searching for the Time Stone that will add power to his Infinity Gauntlet.
The Time Stone has likely been hidden in Wakanda. And with the Time Stone in Wakanda, it's possible that Thanos will demolish the country and its citizens.
Some used social media humor to draw a parallel between Thanos' possible destruction of Wakanda and the colonization of Africa.
#NeverForget Y'all fundraised hundreds of thousands of dollars, dressed as citizens of Zamunda & Huey P. Newton, wore the finest China made dashikis with the Deray Gay Fist to go see Wakanda's glory, just for Thanos to come in and turn it into East St. Louis.

— Darth Pickme (@ImQuinntastic) March 16, 2018
Thanos gonna turn Wakanda into a Friday night in Chicago & y'all going to say its racism and it's all the white mans fault even though Thanos purple

— MikeHeadly (@MlKEHEADLY) March 16, 2018
Thanos gonna turn Wakanda into a Friday night in Chicago & y'all going to say its racism and it's all the white mans fault even though Thanos purple

— MikeHeadly (@MlKEHEADLY) March 16, 2018
"Hawkeye, where are you? Thanos is trying to destroy Wakanda!"
"Sorry, the wife had Parent Teacher Conferences tonight. I've got the kids. I'll be at the next one, I promise. I have to go, the baby is screaming."

— Matt Singer (@mattsinger) March 16, 2018
"How Thanos infiltrates Wakanda tells White America it's ok to Colonize; here's my think piece." pic.twitter.com/2siVT6yAII

— Mikey Manziel (@Fly_like_Mike) March 16, 2018
Okay let me get this straight. In infinity war , Thanos whoever that is, destroys Wakanda. Doesn't this mean the ancestors were right all along???? They really shouldn't of let anybody in or exposed their vibranium…….

— Minqueletta Moss (@Miny_K) March 16, 2018
When "Infinity War" drops I can already see the "Thanos in Wakanda represents white supremacy" hot takes flying everywhere……#2WokeGo2Sleep

— Charlamagne Tha God (@cthagod) March 16, 2018