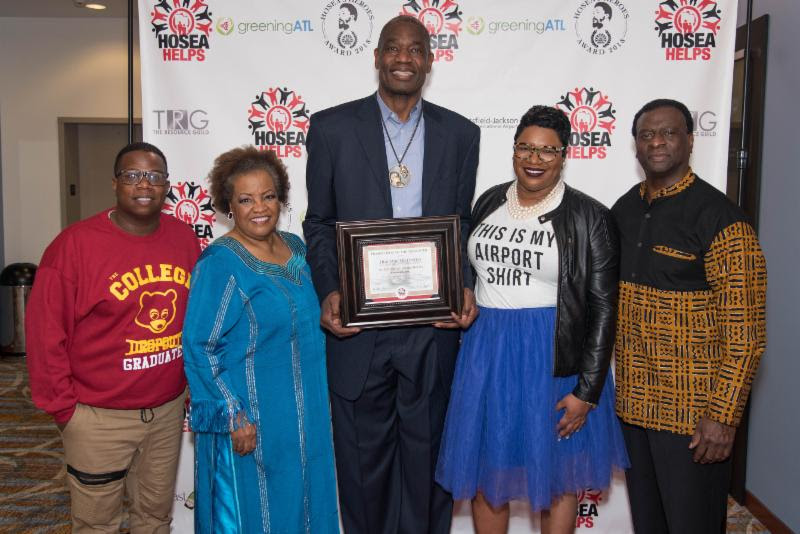 Hosea Helps' first annual "Hosea's Heroes" Awards Brunch at the Loudermilk Conference Center. The event was spearheaded and produced by the Hosea Helps' Young Professional Influencers Advisory Board. 
Hosted by Porsha Williams and Big Tigger, the event honored individuals who lead as true champions that behave heroically in the face of poverty and other social injustices. NBA Hall of Famer and the current Global Ambassador of the NBA, Dikembe Mutombo received the Hosea's Heroes "Hero of the Year" award for his humanitarian accomplishments with the Dikembe Mutombo Foundation and invaluable contributions to Hosea Helps.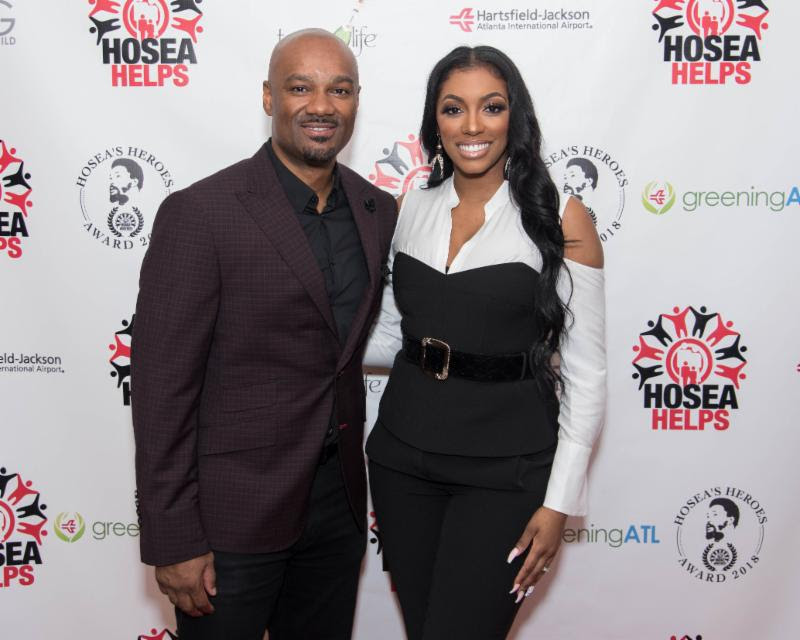 "This is an opportunity for the next generation to pick up the mantle left before us to love, serve, and rebuild our communities together. We want to honor the legacy of Reverend Hosea Williams and build a bridge between social justice organizations, the business community and young professionals in the City of Atlanta," says Mr.Daniel Dickey, Chairman of the Hosea Helps – Young Professional Influencers Advisory Board. "The responsibility of setting forth a new standard and creating a new normal rests on the shoulders of the next generation of doers, thinkers, creatives and millennials; supported by the alliance of our host committee represented by organizations like Goodr, National Action Network, United Way, Black Lives Matter, Urban League of Greater Atlanta, WSBTV, CBS 46 and more."
Guests were moved by an inspiring keynote provided by James Bailey of the Phoenix Leadership Foundation. The event featured a curated art exhibit by fellow honoree Fabian Williams and the work of UN Humanitarian of the Year award winner, Jim Hill. The event also featured a special live performance by Mr. Daniel Dickey and The Chris Moten Trap Jazz Experience.
Guests were also treated to signature brunch experience with concept dishes and complimentary mimosas courtesy of Korbel.
Proceeds from the "Hosea's Heroes" Awards Brunch presented by Hartsfield-Jackson Atlanta International Airport will benefit Hosea Helps' ongoing mission to serve the "least of these" in Atlanta and across the world.
2018 Hosea's Heroes Host Committee
Brianna Alexander – United Way
Chris Gilmore – Emerging 100 – Townsend & Lockett LLC
Christie Sithiphone – Urban League Young Professionals
Elizabeth Davis – Shedavi Brand
Jasmine Crowe – Goodr
Nicole Carr – WSBTV
Sir Maejor Page – Black Lives Matter (Atlanta)
Sharon Reed – CBS46
Tamarre Torchon – National Action Network
2018 Hosea Helps – Young Professional Influencers Advisory Board
[Chairman] Daniel Dickey, The Resource Guild
[Vice-Chairman] Eugenia Johnson, The Garner Circle
[Treasurer] Angelo Lynn, Apex Systems
[Secretary] Anita Douglas, Crown Innovative Business Solutions