Cuban actor Angelo Diaz can't contain his excitement. In a world that's fascinated by crime and murder genres, TV One is satisfying viewers thirst with "ATL Homicide." "ATL Homicide" focuses on real-life detectives David Quinn and Vince Velazquez. Together, they worked in Atlanta Homicide for over 15 years, covering some of the city's most high-profile cases. Diaz plays David Quinn in the show. TV One has signaled their confidence in the show by ordering a second season, prior to the release of season one. Read more about "ATL Homicide" below.
What did early acting roles look like for you?
A lot of people picture me as a male lead, but starting out, I played the sarcastic friend, or the supporting role because you must put the work [in] to score a male-leading role. In my experience, I just wanted to soak up the game. Most people would just be satisfied with being on set, but I was trying to soak up as much game as possible. I wanted to learn the verbiage, the angles, and everything else that goes into making a movie or television set work. These things lead to my success in major production projects.
The city of Atlanta is experiencing substantial growth in film and television. As an actor in Atlanta, how do you feel about the emergence of films and television? 
The shift is happening, but there are still moving parts that must be considered. Atlanta is a very attractive area for a new actor, director or content creator. And although things are being shot here, how much content is being produced here? How many boardroom meetings are taking place here? For example, Donald Glover wrote "Atlanta" years ago, but he had to raise capital to pitch and produce "Atlanta." We must continue to push the envelope as actors, directors and content creators so more opportunities can open for us.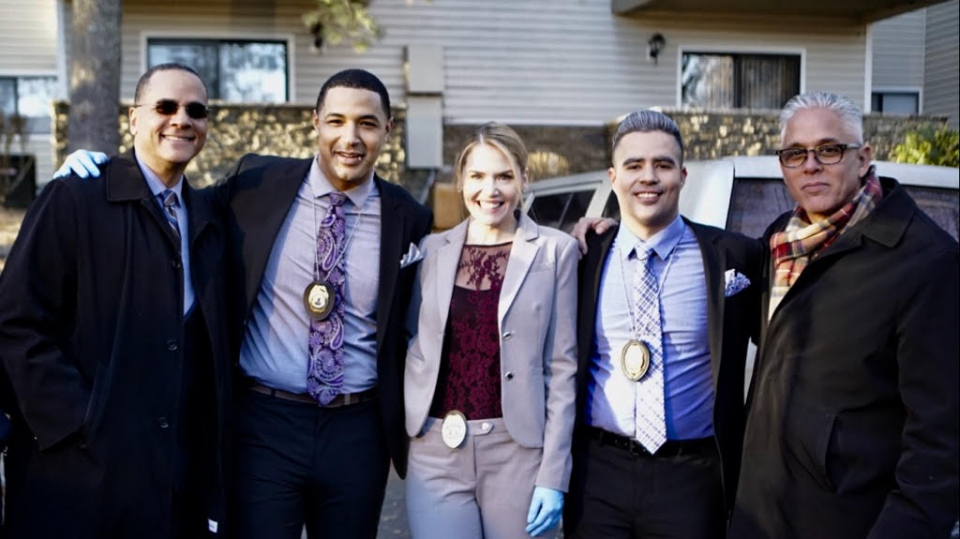 Tell us about "ATL Homicide." The hit series, "Seven Seconds," a crime series on Netflix was a tremendous success due to the depth of its narrative, and "ATL Homicide" sounds like it's in the same vein.
This show is about David Quinn and Vince Velazquez, who were homicide detectives for over 15 years at Atlanta Homicide. David Quinn, who's the detective I portray, was a beat cop in some of the roughest areas of town before he became a detective. He was a known figure in the community, so when he made detective, people automatically recognized him. This man is truly a living legend.
Together, they've solved cases on some of Atlanta's most high-profile crimes, which is what "ATL Homicide" is all about. They've also been regulars on First 48, and their cases have been covered by TBS, CNN, and more. Detective Velasquez does private security for the Atlanta Hawks to this day. My co-star and I are both Cuban, from Miami, and we share the same last name, so these things, along with others, are reasons why I believe this show is of divine order. This show is breaking the mold, and I'm glad that TV One is on board with everything.
What was it like playing Detective David Quinn? Do you see any similarities with you and the character you play?
David was such a fun guy to play. He's cool, smooth, and he's great with his delivery of words. He reminds me so much of myself so much that it's crazy!
What's something that a young actor needs to know about the film and television industry?
The industry is a relationship business. It's not enough to have overnight momentum because it doesn't last. People want to know that you're a great person to work with, and people want to know that you have great energy as well. It goes beyond talent and star power.
"ATL Homicide" will premiere on TV One in mid-2018.