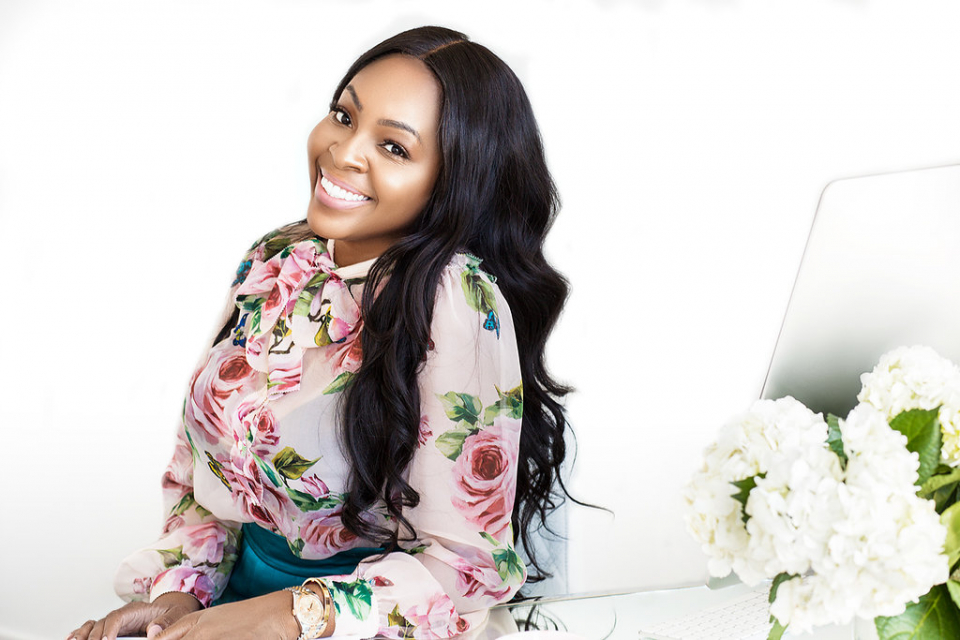 Samia Gore began her plastic surgery journey when she started flying to Dominican Republic a couple years back to get procedures. When she began, she had no idea of the many do's and don'ts that are associated with going under the knife. This collection of experiences led her to create an online community where women can discuss cosmetic surgery. The online space allows these women to discuss everything from advice on doctors to tips on how to prepare for procedures. She shares her wealth of knowledge with the larger community as the author of Plastica, Your Step-by-Step Plastic Surgery Guide. Today, Gore has grown the #PlasticPositive community into 120K followers. Rolling out spoke with Gore about her influential development and impact on the plastic surgery community.
What kind of procedures have you had done?
I have had what is called a complete "mommy makeover" to include a breast reduction and lift, tummy tuck, and fat transfer. 
Why did you choose Dominican Republic for your work? 
Having plastic surgery abroad was something I never thought I would do. I initially selected a doctor in Maryland. After doing a consult and paying a non-refundable deposit to him, I was ready. However, days leading up to my surgery with the U.S. doctor, I stumbled upon a plastic surgery review website which had many women sharing stories about embarking on plastic surgery procedures abroad. Not only did all of these women look phenomenal, their experiences shared were positive and thus began to change my view of having plastic surgery abroad. 
Do you have safety concerns when you travel for medical procedures?
Traveling for medical procedures is not something exclusive to those traveling abroad for plastic surgery. People travel from all over the world every day for various medical procedures. Traveling following any medical procedure can include higher risk such as embolisms and infection. It is important to let your surgeon know you are traveling and take their recommendations and advice to best minimize these risk.
What are three things a person should consider when determining if cosmetic surgery is right for them?
Who and what are you doing this for? You should never embark on a plastic surgery journey to please someone else. This has to be something you are doing for you and you only. 
Are you mentally (internally) ready for the external change? Changing your external features via plastic surgery can come with fantastic results and great reward but if you do not change your mindset you may end up ruining your results. Some use plastic surgery as a weight loss tool and it is not. Establishing a healthy lifestyle before surgery is best in preparation and maintaining the same lifestyle after is critical to lasting results. 
Consider your cosmetic goals and if they are realistic. Many people set their expectations very high when it comes to results. It's important to know that everyone is different. Our body shapes are different. What may be possible for one person's surgery may not be possible in yours. Therefore, it's best to work with your surgeon and discuss realistic outcomes for your surgery.
Why did you find it necessary to write a book?
After embarking on my first plastic surgery journey in 2014 I decided to share my experiences via Instagram. Sharing each step of the way I began to gain a large following in which I saw others asking the same questions over and over again. Many questions that I too had when I started my surgery journey. I wrote Plastica to answer all of those questions and more in one place. No more searching here and there for answers to your plastic surgery journey. Plastica is a step-by-step guide that walks you through each stage of a plastic surgery journey so you can complete your journey with ease and confidence!
How do you manage insecurities? Fear?
I think as humans we all have some insecurity. As it relates to plastic surgery I believe it important that your insecurities do not manifest into addictions to plastic surgery, which can also happen. There is a fine line. 
If there's one thing in the world you could change, what would it be?
I would change the negative stigma that is often associated with plastic surgery. I think it is a beautiful thing that so many women in 2018 are so willing to be open about their cosmetic procedures however this is often met with ridicule which can cause some to be silent on their experiences with plastic surgery. Changing the narrative surrounding plastic surgery especially as minority woman is my goal. This is what the Body by Bella Barbies community works to do and I believe we are making great progress!