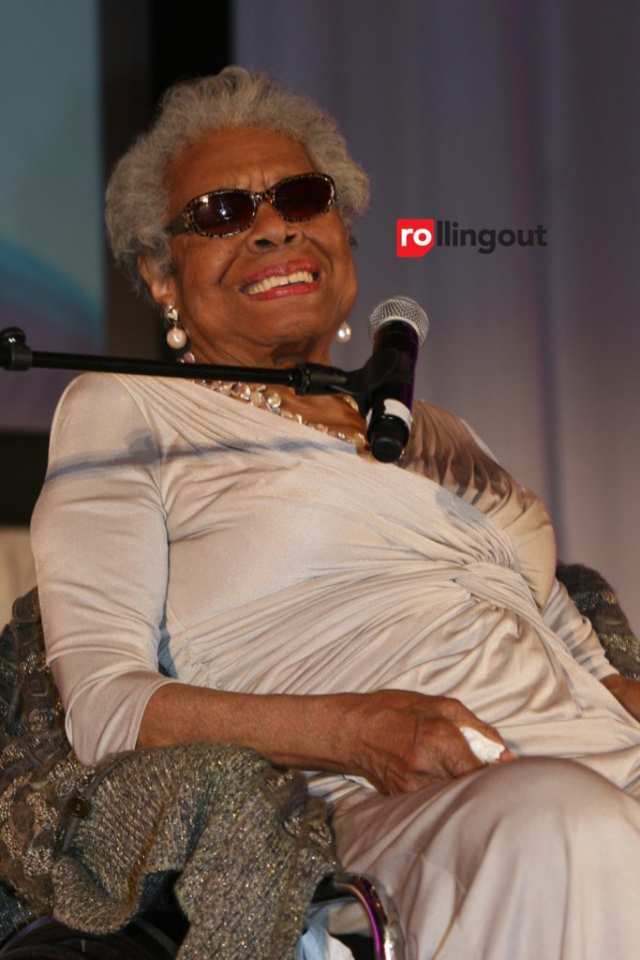 Dr. Maya Angelou was a renowned poet, author and teacher who touched the hearts of her fans with her words. She is best known for her catalog of autobiographical memoirs that painted an authentic picture of life. A pragmatic leader of her people, she was the second poet in history to read a poem at a presidential inauguration, and the first African American and woman. Her life was a true testament to the power of the Black woman. She was unapologetic in her thoughts and thus inspired us all. Born on April 4, 1928, today we honor her 90th birthday and we celebrate eight ways that the poet born Marguerite Annie Johnson has blessed us.
Before she became the influential writer the world knows, Angelou was a singer and dancer. Her talents afforded her the opportunity to travel the world in 1954, from Europe to Africa to perform "Porgy and Bess" for the U.S. State Department.
She later released Miss Calypso. The album consisted of a variety of calypso songs and was her only album. It cemented her evolution as a writer for different mediums.
Angelou was active in the civil rights and Black nationalist movements. In 1960, she wrote, produced, directed and performed in a musical revue, "Cabaret for Freedom." The performance helped to raise money for the Southern Christian Leadership Conference.  She later became the SCLC's northern coordinator for a short period of time.
A humanitarian, Angelou served the world when she went to Ghana as an assistant administrator for the School of Music & Drama at the University of Ghana. She also worked as feature editor for the African Review.
She penned her most famous memoir, I Know Why the Caged Bird Sings in 1969. The book chronicles Angelou's childhood. Race, sexual abuse and violence were some of the themes discussed in the autobiography.  In 1979, it was broadcast on television with a script and musical score written by Angelou.
Phenomenal Woman was a book of four poems written in 1970. The poem addresses issues of inner beauty and self-confidence within a society that oppresses women. Angelou is riveting in defining her own beauty and that is what makes her phenomenal. Her words have been implemented by the women's movements for social justice and equality.
Angelou translated her talents to film and television. She was the first Black woman to have a screenplay ("Georgia, Georgia"); it was produced in 1972. She also directed Down in the Delta, a film that tells an inspiring story with an ensemble cast that included Alfre Woodward, Loretta Devine, Wesley Snipes and Esther Rolle.
President Bill Clinton asked her to write and read her poem in 1993 during his first inauguration. She transfixed Americans as she read "On the Pulse of Morning," which challenged the new administration to strive for progress. This was a major accomplishment, as she became the second poet to participate in a president's inauguration after Robert Frost.