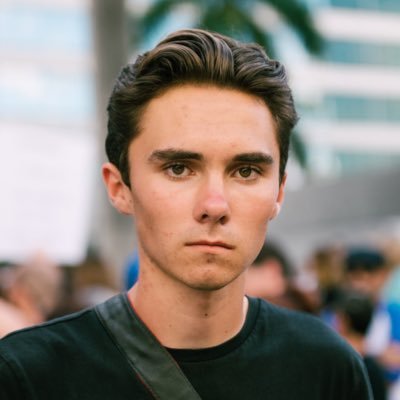 Fox News reporter Laura Ingraham is facing fierce criticism after the news show host heartlessly and callously taunted Parkland shooting survivor David Hogg for being rejected for admittance into several colleges.
Hogg is fighting back, however. He is demanding advertisers boycott Ingraham's show for her infantile mocking of a student who survived one of the deadliest school shootings in American history.
"David Hogg Rejected By Four Colleges To Which He Applied and whines about it," Ingraham tweeted Wednesday morning, according to AOL.com.
She also took pains to note that Hogg was a "gun rights provocateur" who had not gained acceptance to four University of California system schools.
"Dinged by UCLA with a 4.1 GPA … totally predictable given acceptance rates," Ingraham added.
Ingraham was immediately buried underneath an avalanche of angry Hogg supporters for her tasteless words, AOL.com reported. Many were surprised Ingraham would attack a 17-year-old student who had survived the Feb. 14 mass shooting at Marjory Stoneman Douglas High School, in Parkland, Florida.
There were two who were particularly aggrieved over the heinous attack: Ingraham's mother, who reminded Ingraham that she is herself a mom; and Hogg's 14-year-old sister, who accused the Fox News host of stooping to a "real low" to ride the back of a traumatized teenager to ratings glory.
How low are your ratings @IngrahamAngle that you have to start attacking my brother's grades to get attention? If you ask me, he is more articulate than you and has far better character. Man, that's real low even for you. Coming from a 14 year old, please grow up. #NeverAgain https://t.co/CgUVeGRfxP

— Lauren Hogg (@lauren_hoggs) March 28, 2018
The school shooting left 17 dead. It has motivated a new generation of youth activists, including many teenagers from South Florida where Parkland is located.
Hogg, in particular, has been one of the most visible gun control advocates and he spoke at the March for Our Lives rally against gun violence in Washington, making him a prime target of Fox News flamethrowers. Hogg has done multiple TV interviews and has been effective in getting his growing Twitter fan base to become involved in gun control and other issues.
Hours after the Ingraham tweet, Hogg posted his own tweet on the "Ingraham Angle" host. Who were her biggest advertisers? He wondered rhetorically.
Soooo @IngrahamAngle what are your biggest advertisers … Asking for a friend. #BoycottIngramAdverts

— David Hogg (@davidhogg111) March 29, 2018
Later, Hogg listed the following to his 600K followers, the 12 companies that are reportedly the top advertisers on "The Ingraham Angle."
"Pick a number 1-12 contact the company next to that #
Top Laura Ingraham Advertisers
1. @sleepnumber
2. @ATT
3. Nutrish
4. @Allstate & @esurance
5. @Bayer
6. @RocketMortgage Mortgage
7. @LibertyMutual
8. @Arbys
9. @TripAdvisor
10. @Nestle
11. @hulu
12. @Wayfair
— David Hogg (@davidhogg111) March 29, 2018
It did not take long for Hogg's Twitter page to become flooded with replies, some of whom posted images of their messages to the companies listed. There were Ingraham supporters, however, who accused Hogg of "bullying" Ingraham.