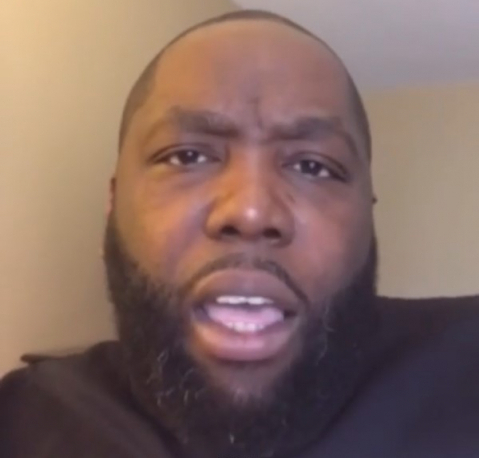 TV personality Joy Reid lowered the hammer on Killer Mike on Sunday, chastising him like he was an adolescent delinquent by telling the rapper not to come for her unless she calls on him first.
The Twitter beef popped off when Reid posted a photo featuring herself and two women. Reid captioned the photo, "And not to be outdone… @glamluxxe and @savvychicz, who rocked the H&M for our Elgin Baylor shoot! #AMJoy #GlamSquad."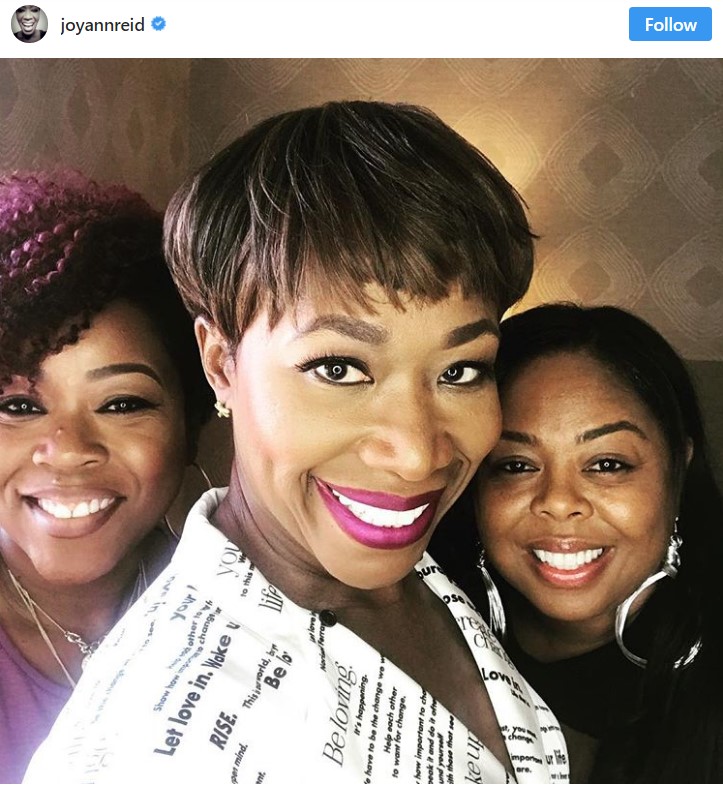 The rapper, whom Reid destroyed last month for appearing in a National Rifle Association video, was obviously trying to get some "get back" by wrongfully criticizing her for allegedly promoting H&M, a clothing company that came under fire in January for posing a Black child model in a sweatshirt emblazoned with the words, "Coolest Monkey In The Jungle."
So when Killer Mike came back at Reid, thinking that she was promoting a racist company, Reid verbally body-slammed Mike — again.
"So Me doing an interview about black Gun Ownership with the NRA is 'bad' but u promoting a company that tagged a Black Child a Monkey is 'good, cool, acceptable,'" Killer Mike wrote on Twitter.
The problem with Killer Mike's tirade is that Reid's use of "H&M" wasn't a reference to the clothing company at all.
Lol: Killer Mike tried to shame Joy Ann Reid for wearing H&M but didnt understand she was not referring to the clothing store but actually "hair & makeup." pic.twitter.com/WhG3ibu6h9

— Astead (@AsteadWesley) April 8, 2018
" 'H&M' stands for 'hair and makeup,' " Reid responded with righteous indignation on Instagram. "The two women beside me in this pic did my hair (H) and makeup (M) for a shoot. … And here I was thinking you were an intellectual, and not just the guy who hangs out in the sunken place talking guns with the NRA's 'official black guy.'"
Reid was just starting to peel Killer Mike like an onion.
"Also … who starts a feud in Instagram comments? Is your Twitter account locked?" Reid added as a parting shot.
Killer Mike had no choice but to own up to his mistake on Twitter, saying that he had "egg on my face" after the beat-down. He also told his followers that he would agree to appear on Reid's show at a later date to discuss Black gun ownership.
Yup I got educated and I appreciated. I'm making sure I'm staying with the people tho no more outta line with me 🤷🏾‍♂️ https://t.co/Rgap2PoJGU

— Killer Mike (@KillerMike) April 8, 2018
So egg on my face 🤷🏾‍♂️😌and all I'm happy that the convo on #BlackGunOwnerShip will happen. Thank u @JoyAnnReid for "getting me together" on H&M and making sure this important convo can be had on an acceptable platform. ❤✊🏾

— Killer Mike (@KillerMike) April 8, 2018
Black Twitter was hardly ready to let Killer Mike die a slow death even after Reid successfully nailed the coffin shut. Take a look at some of the funniest of Mike's mauling on Twitter:
Me after Joy Ann Reid gathered Killer Mike in her instagram comments pic.twitter.com/DlgSqXqr6H

— Matthew A. Cherry (@MatthewACherry) April 8, 2018
I vote that whenever somebody is loud and wrong, we officially refer to it as going full Killer Mike.

— Shanita Hubbard (@msshanitarenee) April 8, 2018
Killer Mike trying to come for Joy Reid pic.twitter.com/uouCcogQJW

— JG (@18major) April 8, 2018
WELP. pic.twitter.com/XvbBJU38m2

— Reginald Cunningham (@kidnoble) April 8, 2018
Don't come for Joy Reid if she didn't send for you.

Killer Mike learned that today.

😂😂😂 pic.twitter.com/SUY7vTMOl5

— Nerdy Wonka (@NerdyWonka) April 8, 2018
Killer Mike ….right now….. pic.twitter.com/Q2rwJeinu3

— Daetwan Williams (@TheRealDaetwan) April 8, 2018
Wow! he really made a fool of himself. It's like his favorite pastime is to see how ignorant he can get. #killermike pic.twitter.com/SMet3yuW8L

— Y'alls finished or y'alls done. (@Squirrely007) April 8, 2018
BTW….Just like Bernie, #KillerMike can't come to the cookout. pic.twitter.com/QCUTBSmnzw

— Lynn (@lynnv378) April 8, 2018
@JoyAnnReid @amjoyshow sis you had time on today huh? ✊🏾 By the way the H&M has been on fleek too.. shout out to the team..prayers to our second cousin- #KillerMike. It's been a rough few weeks. They say bad news comes in three- he might have one more dragging left. #theshade

— Sylvia K. Alston (Cousin Syl) (@SylviaKAlston) April 8, 2018
ESPN replay of #killermike jumping at @amjoyshow pic.twitter.com/xAz3RBuykk

— Dex Dexter Reloaded (@DexDext94168840) April 8, 2018