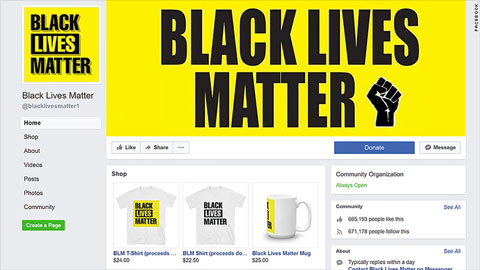 For the past year, people who thought they were donating to the grassroots organization Black Lives Matter (BLM) through Facebook, may have been lining the pockets of a White man in Australia. According to CNN, the Facebook page simply titled Black Lives Matter, had over 700K followers and was traced back to a man named Ian Mackay and may involve others. The fake group also had another BLM discussion group page with 40K members and was one of the most popular on Facebook.
The page was set up in 2016 and took donations on behalf of BLM. By using the crowdfunding sites Donorbox, PayPal, Classy, and Patreon, McKay and his associates may have received as much as $100K. One of the bogus campaigns was Education And Training Portal Sponsorship Fund. It promised, "online courses that educate people about the struggle of civil rights leaders and activists."
When CNN informed Facebook about the BLM page, it was removed and the crowdfunding sites also dropped campaigns set up by Mackay. However, Mackay and others had their hands in other parts of social media Black activism. He registered the domains blackpowerfist.com, blacklivesmatter.media.
Rolling out asked Mary Hooks, a BLM organizer in Atlanta and co-director of Southerners On New Ground (SONG), about the MacKay's antics and she stated:
"It brings up to me the fact that true relationships must be in real time. I'm talking old school, going door to door to get the word out. With technology comes a curse and the dangers of co-opting the message. White logic made this man think it was ok for him, a White man in Australia to take away from our people and message."