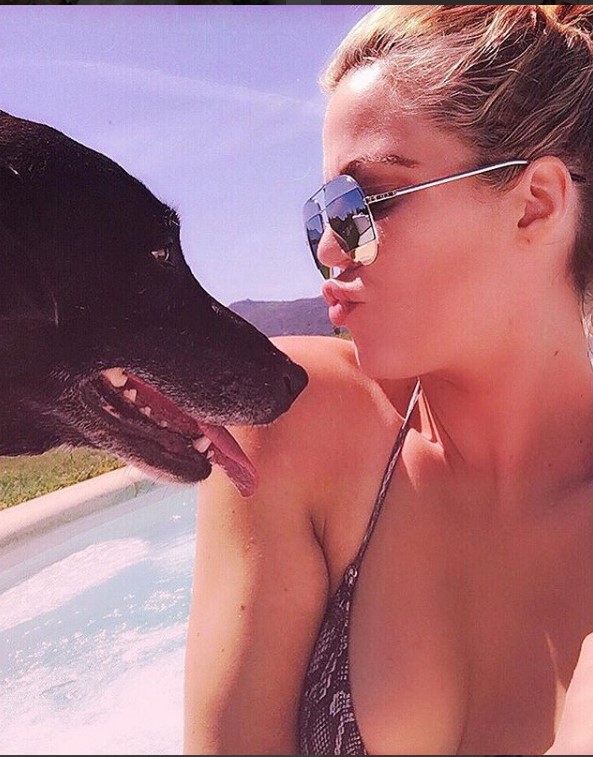 Khloe Kardashian has just given birth to her and Tristan Thompson's first child, the media has reported.
Kardashian delivered a baby girl early Thursday morning in suburban Cleveland, according to sources close to the Kardashian clan. Cleveland is home to the Cleveland Cavaliers, Thompson's employer in the National Basketball Association.
TMZ reports that the newborn does not have a name yet and, based on the tumult that has erupted, Kardashian may be naming the baby without Thompson's input.
As has previously been reported, matriarch Kris Jenner, was already in town to support her beleaguered daughter after it was revealed this past week that Thompson cheated on her. The many of Jenner's brood — Kourtney and Kim Kardashian as well as Khloe Kardashian's BFF Malika — all arrived to be by their sister's side as the baby arrived.
And, yes, alleged serial philanderer Thompson was also there, TMZ stated.
This is Khloe Kardashian's and the Cavaliers center's first baby together. But it remains to be seen if the infant's parents will stay together.
Surveillance video as well as fans' camera phones captured Thompson cheating on Khloe Kardashian in October 2017 when she was only three months pregnant. Thompson was intimate with two women at a nightclub in suburban Washington, D.C. And then about a week ago, he was seen taking a woman back to his team's hotel in New York.
Khloe revealed the sex of the baby on the season finale of "Keeping Up With the Kardashians."
No word yet on the current relationship status of Khloe Kardashian and Thompson.