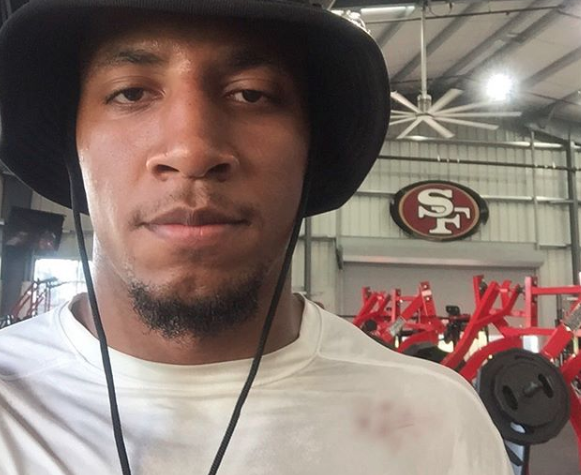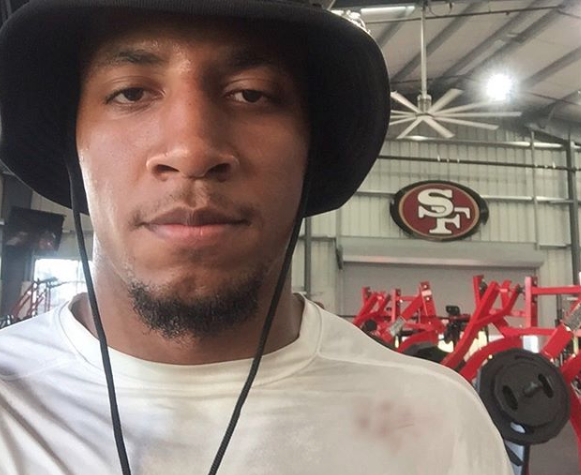 Eric Reid was the first player to kneel with Colin Kaepernick. During Kaepernick's final season with the San Francisco 49ers, Reid began kneeling with Kaepernick to protest injustice against Blacks in America.
Kaepernick was subsequently blackballed by the NFL in 2017, but Reid continued with the 49ers and led the team as some players protested during the national anthem.
Reid, now a free agent, continues to stand by his convictions. While meeting with the Cincinnati Bengals' owner Mike Brown, Reid was asked about protesting during the national anthem, according to Pro Football Talk.
Brown wanted a commitment from Reid that he would not protest under any circumstance. Reid decided not to commit to such a request. Later during his meeting with the Bengals' head coach Marvin Lewis, Reid was asked if he wanted to clear the air about his meeting with Brown in regards to protesting. Reid told Lewis that he stood by his words.
The Bengals have yet to offer Reid a contract. Similar to Kaepernick, Reid compiled excellent numbers last year as a defensive specialist. Other players with similar stats often get signed by an NFL team quickly.
NFL owners have bashed players for protesting during the national anthem. The issue became a national story after Trump blasted NFL players for protesting, further dividing the nation between racial lines.
Reid's decision to take a stand should be commended. While the nation continues to honor Civil Rights leaders such as Dr. Martin Luther King, Jr., NFL players who walk in his footsteps are being punished for speaking out against injustice.