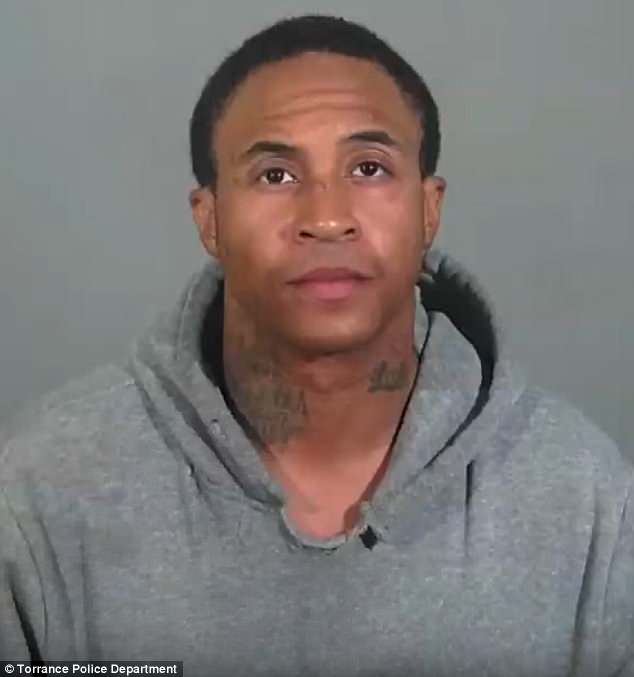 In Las Vegas on Friday, April 13, while dressed in "a T-shirt and boxers," former "That's So Raven" actor Orlando Brown was reportedly "hiding in a bedroom closet" when Lucky the Bounty Hunter and his team came knocking on the door.
Brown, 30, played the neighbor Eddie Thomas on the Disney Channel program from 2003 until 2007. Disney has done a reboot of the family comedy sans Brown.
He was arrested this past January following a family dispute with his girlfriend and her mother, Tanya Henson, 46. Barstow Police Department officers ran a warrant check and learned he had an active warrant that was issued by the Torrance Police Department in 2016 for battery, possession of a controlled substance and resisting a peace officer. He allegedly struck his fiancée in the face while they were parked in a police station lot in Torrance, California. Passersby witnessed and reported the attack.
He was booked into the San Bernardino County Sheriff's Department Barstow Jail and released on a $25K bail on Feb. 12, according to the New York Daily News.
He missed his March court date this year for his January 2018 incident, so a California judge issued a warrant, Brown's second.
Fast-forward to this spring: Lucky caught up with him in Las Vegas this morning where the homeowner at first refused to let them in. The homeowner is the neighbor of Brown's friend, a producer. TMZ reports the homeowner is upset saying his home "was entered unlawfully and claims his door was damaged and his shoulder was injured."
Brown is on paper for having a history of abusing women. In 2014, in a third case, he agreed to a plea deal with prosecutors and paid a minimal fine after a woman told police he had threatened to kill her and her daughter.