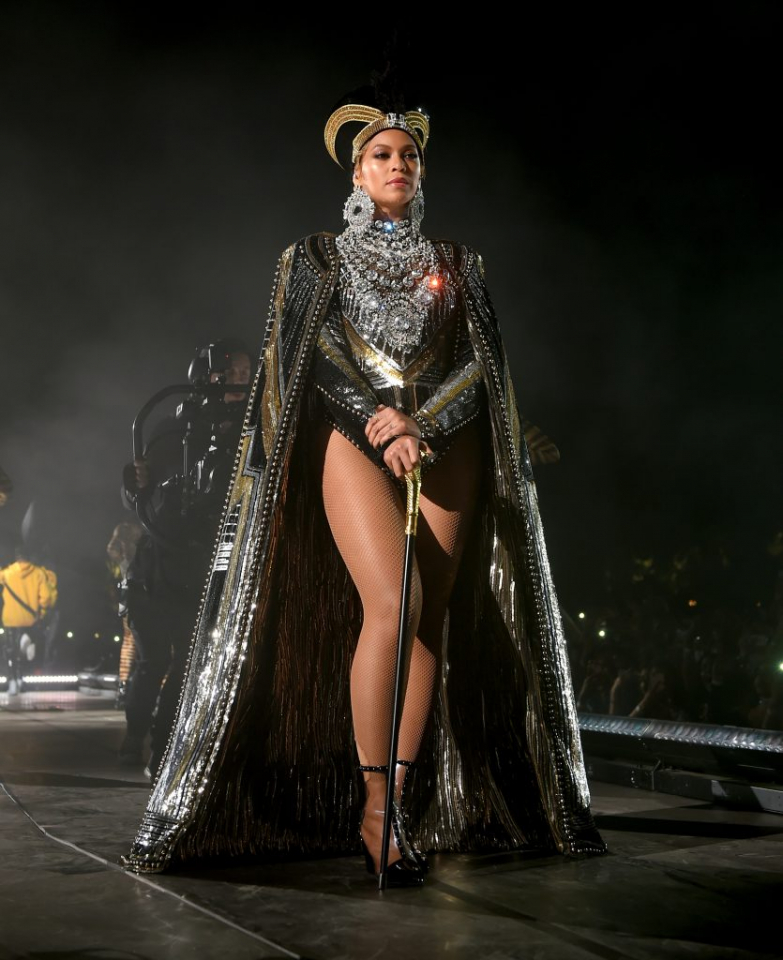 To truly understand the magnitude of Beyoncé's awe-inspiring Coachella performance, one must first understand her place in history. She's already claimed the throne as this generation's top performer of all-time. At this point, she's only chasing the all-time greats such as Michael Jackson, Prince, and James Brown.
Similar to Jackson and Prince, Beyoncé knows how to create performance art that intertwines with storytelling presented in music. Great artists don't put on concerts or shows, they give the audience theatrics.
So as the only Black woman to ever headline Coachella, Beyoncé gave the audience a taste of her Southern roots while being unapologetically Black. Centered around an HBCU theme, Beyoncé was accompanied by a marching band that played throughout her entire set. The band gave the show a sonic feel of homecoming in the South, complete with a drum line, fraternity step teams, and majorettes.
In an era where NFL players, such as Colin Kaepernick, have protested the national anthem due to racial injustice in America, Beyoncé took a moment to sing the Negro national anthem, "Lift Every Voice and Sing." It's likely the first time that many of the Coachella festival-goers heard the song written by James Weldon Johnson.
In keeping with her embrace of Black culture, Beyoncé played an excerpt from Malcolm X's "Who Taught You to Hate Yourself?" In the speech, X said, "Who taught you to hate the texture of your hair? Who taught you to hate the color of your skin?"
Beyoncé also paid tribute to Nina Simone as two praise dancers performed while "Lilac Wine" played.
In a nod to African history, Beyoncé, also known as the Queen B, appeared as Queen Nefertiti while performing "Crazy in Love." She also gave tribute to Houston's DJ Screw by doing a segment of songs that were chopped and screwed.
Other key moments were the reunion with Destiny's Child members Kelly Rowland and Michelle Williams, and Jay Z making a surprise appearance in the midst of her nearly 2-hour long set.
Overall, Beyoncé set the bar at Coachella so high that it will be impossible for any living artist of this generation to reach. But more importantly, she presented Black culture in a way that educated and informed the masses.