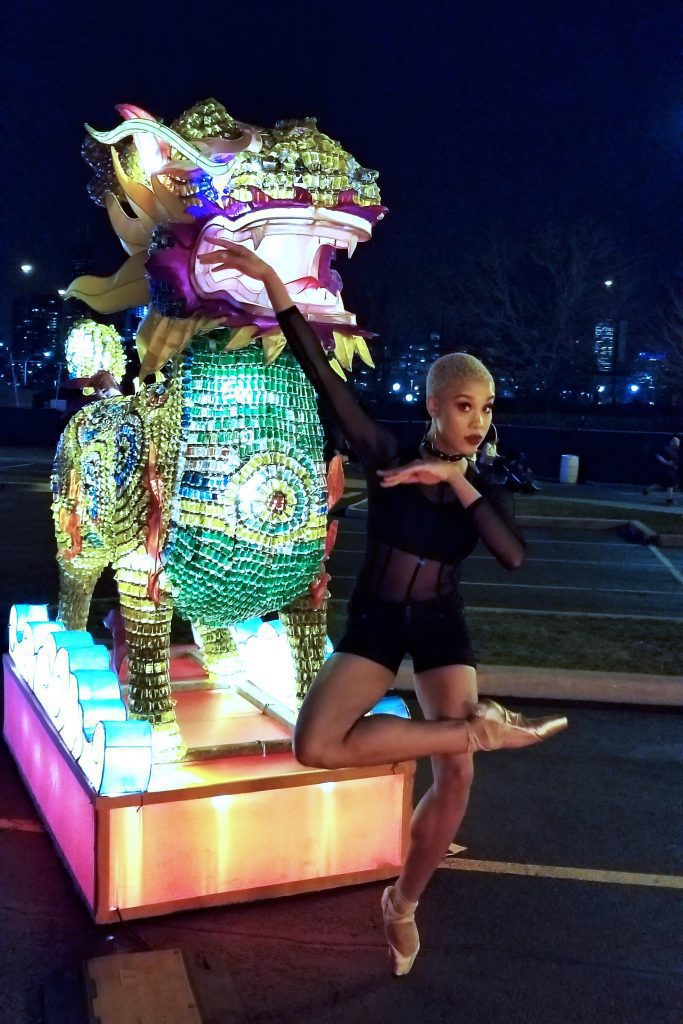 Nia Parker has been a dancer since the age of 4. Her grace and skill are a reflection of focus and hard work. She is part of the Hiplet Ballerinas who had a video go viral as they demonstrated a genre-bending style. Nia is a member of the Chicago Multi-Cultural Dance Center and is paving a way for others who are following her path. We spoke with her recently about her journey and Hiplet.
Talk about your journey with dancing. How did you get started?
I got started in dance through my mom who teaches at CMDC so naturally, she put me in classes. My mother used to be a student of Homer's, so we essentially have the same training.
What is it about CMDC that stands out with respect to other schools of dance?
What makes CMDC stand out is the variety of styles you can learn here in a predominantly Black school. It gives you options to explore the dance world. We have alumni who have danced all over the world and even those who don't go on to dance talk about the influence dance has had on their lives. CMDC stands out because we're not afraid of trying new things and experimenting with dance.
Hiplet is something unique to CMDC and was created by Homer Hans Bryant. What are your feelings about this dance style? How does it feel when you do it?
Hiplet to me is a way of connecting the art of pointe to modern day people who might really get or identify with classical ballet. Being able to dance, it is really cool because I'm always exploring what I can do with pointe past the limitations of ballet.
Who are some dancers who inspire you?
Anybody who's a part of the performing arts community inspires me. Our ability to be resourceful and deal with super tough situations encourages me when I face something tough.
What has dance done for you and how do you think it will continue to inform your life?
Dance has given me purpose in life where I've found an industry of people like me, so I no longer feel out of place or unsure of what I want to do.
What words of encouragement do you have for those looking to become a dancer?
Be patient, and don't compare your progress to others. Explore what works for you because everybody's different, and what may be popular may not be what feels right to you.
What events do you have coming up?
Coming up is the 2nd Annual Because We Can gala and it's to help support scholarships and youth summer jobs at CMDC. We have a philosophy that everybody should have an opportunity to dance, so having funds available to support students of all circumstances allows us to give kids a safe space of expression. It also becomes costly as students progress in their dance journey if they pursue pointe, which adds up very fast from the short lifespan of pointe shoes and corresponding accessories (toe pads, etc.). So this gala is important in helping raise the next generation of dancers of all shapes and colors. Tickets are available online at https://becausewecan2.eventbrite.com/.  Anyone that can't attend can make a donation there, as well.