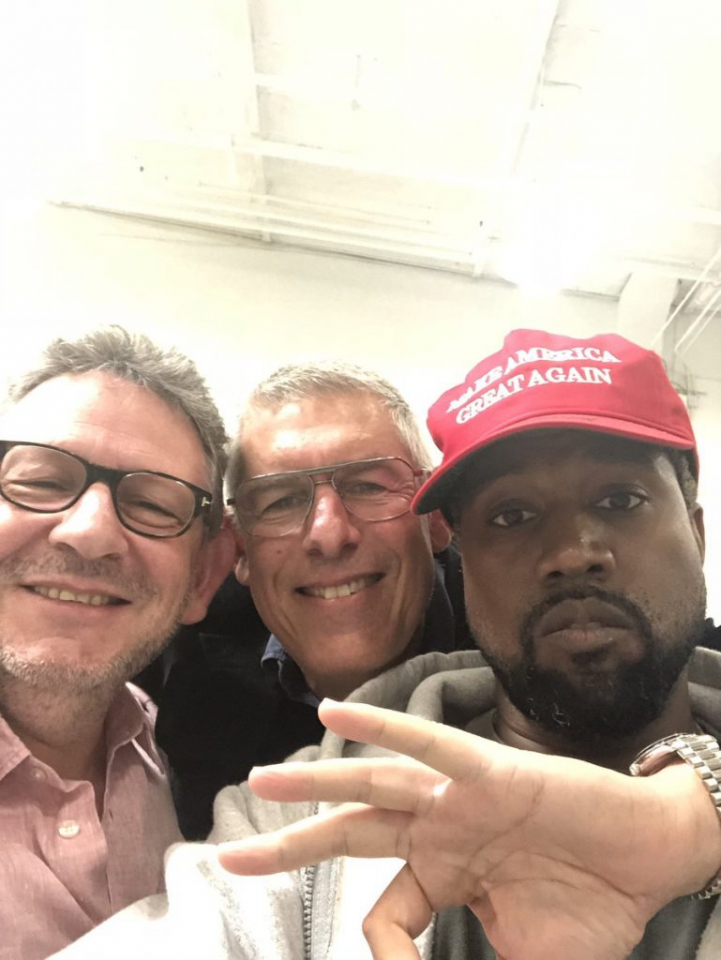 If it weren't for Kanye West, it's highly unlikely that Donald Trump would give such consistent praise to a Black person not named Ben Carson. And even that's questionable. In the past week, Trump has embraced West's open admiration while basically ignoring every other Black person in America. Two weeks have past since James Shaw, Jr. prevented more lives from being lost during a terrorist attack at a Waffle House in Tennessee. At press time, Trump has yet to congratulate Shaw or condemn the mass shooter who killed with an AR-15.
However, Trump has had time for West, or to be more specific, he has had time to use West as a Black mascot. Trump has posted several tweets and recently mentioned West during a speech at the NRA conference in Dallas.
During the speech, Trump said, "Kanye West must have some power, because you probably saw, I doubled my African-American poll numbers. We went from 11 to 22 in one week, thank you, Kanye. When I saw the numbers I said that must be a mistake, how did that happen?"
Trump never mentioned where that data came from or who conducted such a study over the past week. But everyone knows Trump lies; he has told over 3K lies since becoming president, according to the Washington Post.
The point, however, is that Trump is using West to spread his racist agenda. During his speech with the NRA, the only time he mentioned anything dealing with a Black person was when he spoke about West helping boost poll numbers. In a room full of NRA members, Trump never spoke about any issues that affect the Black community.
And this is why West's ignorance is dangerous.
The NRA wants to uphold the Second Amendment mostly for White gun owners. While there are Black NRA members, the group rarely takes time to support the Black community.
When it comes to gun violence, the organization has often focused on inner city crimes while ignoring the mass shootings that are often committed by White men. When Philando Castile, a licensed gun owner, was killed by a racist and unqualified cop, the NRA did not support Castile or admit that his rights were violated by the officer.
West is the perfect tool for White supremacists. His ignorance of the law and political policy ensures that he will say things without rationale. Imagine if White racists could convince a generation that slavery was a choice for Africans who agreed to come to America. If that lie was allowed to be viewed as the truth a century from now, it's possible that slavery could return in the future in some form.
But West's words hurt today because a fascist president is empowered to create more policies that destroy the Black community. Trump and other racists are loving West's decision to choose ignorance.