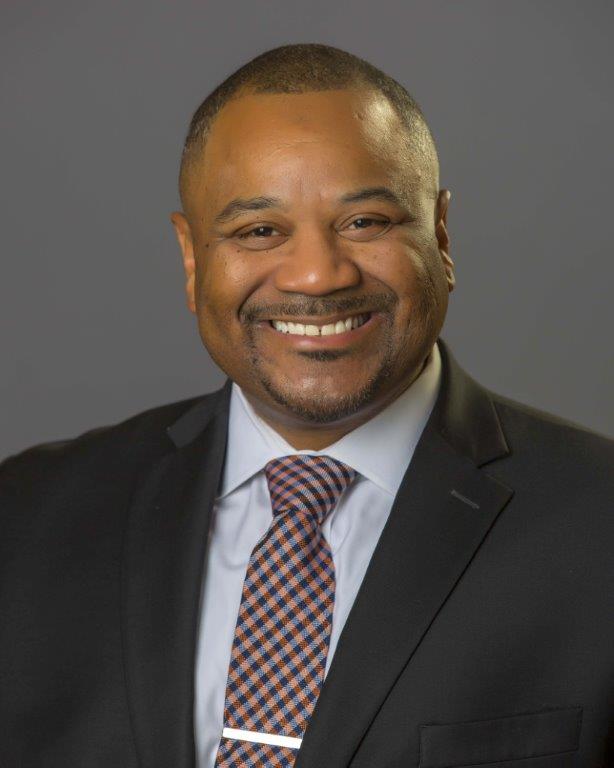 Students don't have to break the bank to get a quality education in Minnesota, thanks to Hennepin Technical College, a public technical school, with two campuses in suburban Minneapolis — Brooklyn Park and Eden Prairie. The college is committed to preparing students for in-demand and high-paying employment opportunities. With nearly 20K students, HTC is currently the largest technical college in Minnesota thanks to its president, Dr. Merrill Irving Jr., who's devoted to creating a diverse learning community for underserved and nontraditional students. Irving spoke with rolling out about his dedication to service and students' success.
What separates Hennepin Technical College from other schools in the state?
I think it's the success of our students. We have a 98 percent placement rate in the field of study. Our students come here for a pathway to prosperity and we provide that. We provide excellence in teaching. For the last two years in 2017 and 2018, we've had back-to-back faculty members recognized at the state level for teaching and excellence. I think that quality of education, the outcomes of our students and the diversity of students sets us apart. Sixty-eight percent of our students come from underrepresented populations and are 44 percent students of color.
How did your childhood influence how you see the world today?
Neither one of my parents went to college and they were teenagers when they had me. My parents got married early on and got divorced only six years after marriage. My mom spent most of the time raising me. She gave up her opportunity to go to college on a full ride and to go to med school. She went right to work and worked 12-hour shifts. I spent most of my time growing up with my grandparents. My mom's mother was deaf and mute, so learning sign language was my first language. I grew up in West Virginia, where most people were starting jobs or going into the military instead of college. Knowing the sacrifices my mom made and the commitment she gave up for me, really shaped my determination to succeed in education. I knew that it was an opportunity for prosperity for me and my family.
What led you to earn your bachelor's in political science and go on to receive a master's in public administration?
I wanted to go to college for theater and I had scholarships to go. I got two gold medals in the state. One for dramatic interpretation and the other one for poetry interpretation. My mom sat me down and told me I had a talent for acting and that I could always enjoy that talent, but I needed to get a degree in something that would pay me. She told me that Luther Vandross doesn't have a degree in singing, just his natural talent. She was about me staying close to home. I was always the person who was student body president, actively involved and I loved history. My very first major that I signed up for was physical therapy and I was stronger in the sciences. People always tell you how much money you can make in certain degrees, but I realized that I was a people person and I would be bored in physical therapy. I changed it to political science. I changed it to history after taking African American history from a White professor. I had a very marginalized mindset about what someone outside of my race could tell me about the African American experience. She transformed my entire outlook on the engagement of history and equity and inclusion and how we need to see the world beyond ourselves and I added history as a major. My master's I thought was going to be a lot of public personnel, but the program was heavy public budgeting. Those experiences have served me well in my position.
When did you know that you wanted to be an administrator?
I don't think people come out knowing they want to be an administrator. I started out in student affairs as a residential assistant, then an academic advisor at West Virginia. That's how I paid for my master's program. When I was in Los Angeles, I worked under the welfare-to-work initiative during the Clinton administration. I worked with the college to create pathways for underserved populations, those who were moving from any type of government assistance to having their own pathways. It wasn't just about them getting a job, but about them having a career with living wage pay, benefits, and being able to support their family. We were rated on [whether] we could do that. The kickstart for me was when I got to Miami Dade College and I could do so many amazing things and gain so much beneficial experience. My first year there, I was able to succeed in our efforts for biotechnology and get the League of Innovation recognition. That just made a springboard for my success and redirected me into administration.
What does the future for technological colleges look like?
I think that it's a necessity as the American economy gets stronger because technical colleges benefit the economy. We look at the workforce in various dimensions. If you put up a circle of the workforce we are a part of it, whether it's those who are just entering the workforce, re-entering the workforce or just want to be a lifetime learner.
Do you feel like you are living your purpose?
I am a champion for underrepresented populations. I'm their voice when they can't speak. My values are trust, honesty and integrity. Every day I get up and know I'm doing what I'm supposed to be doing when I get up and go to the college because I'm representing our students. Last year, after being nominated by my college's students, I was selected as the LeadMN [state student's association] College President of the Year in Minnesota, for my dedication to equity and inclusion. For me, that's my Oscar.