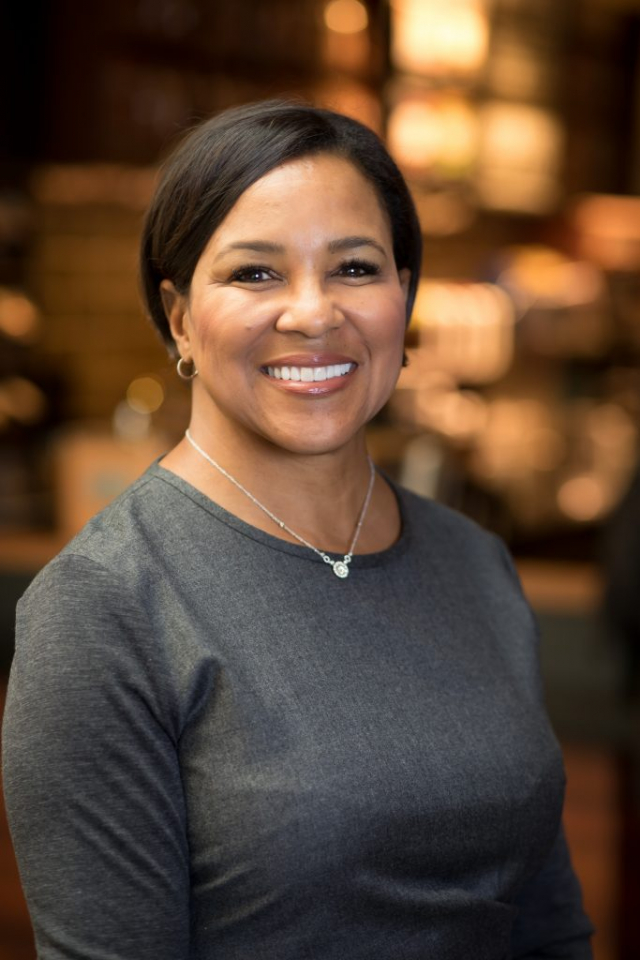 Founded in 1881, Spelman College is a leading liberal arts college that  produces exceptional and educated women of African descent who positively impact the world. This year, Spelman graduates are in for a sisterly speech from one of their own.
Rosalind Gates Brewer, Starbucks' chief operating officer, is set to deliver Spelman College's 131st commencement address on Sunday, May 20, 2018. Brewer is a member of the Spelman class of 1984. This year the commencement address will be for 472 graduates and 8,000 of their family and friends. This is a monumental occasion for the HBCU as it marks the first time an alumna has served as commencement speaker in 30 years, since Marian Wright Edelman, class of '60, addressed the graduating class of 1988.
Brewer has had a distinguished career holding positions leading some of the largest public companies from Sam's Club to Walmart. She has accomplished many goals including being the first woman and first African American to hold the role of COO at Starbucks.  As a corporate leader and mentor, she is admired by her peers. The COO works to pave the way for those who want to follow in her footsteps.
"Rosalind Brewer is a stellar example of the Spelman woman, one who has made a significant impact not only as a businesswoman but as a global citizen," Spelman's president, Mary Schmidt Campbell, Ph.D., said in a statement to the press.
A recipient of the Spelman College Legacy of Leadership Award, she continues to give back to her alma mater. She established the Rosalind Gates Brewer Scholarship in 2013, which has supported nine first-generation college students.
Attendees can expect an empowering commencement address that will be the catalyst for a successful future for the 2018 graduates.