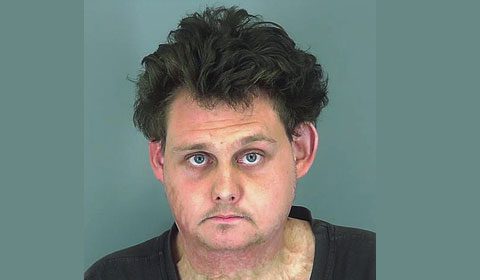 The town of Hodges, South Carolina is about 85 miles from the city of Greenwood. It only has a population of under 200, according to Census data. But one man wanted to reduce that number by at least one Black person and tried to hire a hitman to do it in the most racist way possible.
According to the FBI, Brandon Cory Lecroy, 32, did not like his Black neighbor and wanted him dead, so he turned to the classified sections on White supremacist websites for a hitman. Someone eventually reached out to him and a meeting was set up. Little did Lecroy know, he was meeting an FBI undercover agent. According to court papers, Lecroy wanted his Black neighbor killed and his body hung from a tree, with a KKK-style burning cross erected on his front lawn. He was willing to pay $500 for the murder and he gave the undercover agent a $100 down payment on death. He further told the agent if he could get this job done he had more Black people he wanted dead. In addition, he requested that the FBI agent get him an untraceable 9mm handgun.
Lecroy was arrested, charged with murder for hire and solicitation to commit a crime of violence and faces up to ten years in prison and a $250K fine. According to authorities, he will also receive a mental health exam before further criminal proceedings are continued.