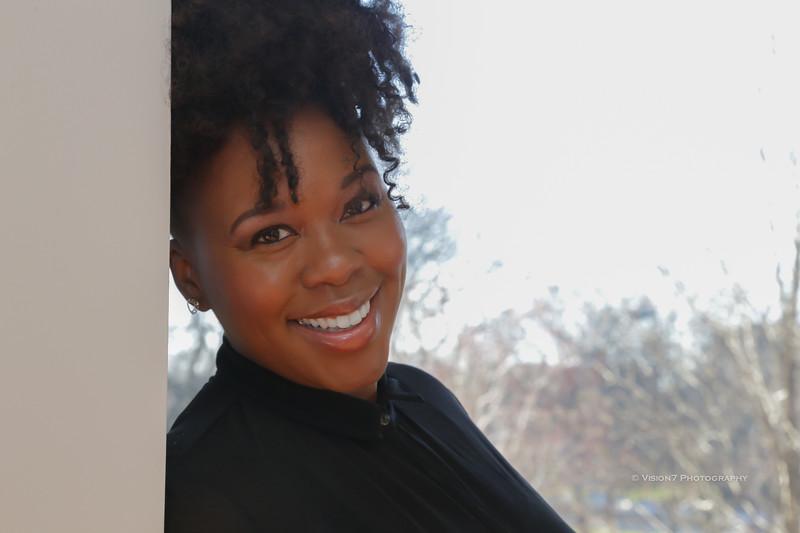 As a consultant, Amanda Spann provides brand-building resources. Her portfolio includes working with aspiring entrepreneurs through her firm, Spann & Company. She previously was a co-founder of tiphub, an accelerator community for entrepreneurs in Africa and the African Diaspora. Spann has rebooted her dating app Culture Crush, which allows eligible Black singles to search by nationality, ethnicity, or tribe anywhere in the world and connect. Spann spoke with rolling out about the relaunch.
As a woman of color, what do you consider your superpower to be?
My ability to create something from nothing. I think Black women have been blessed with the ability to sow seeds into things and increase them.
What key skills or qualities make you unique?
Someone recently told me that I had a unique knack for taking very complex topics, subjects and ideas and presenting them or building products around them in ways that the average person can understand. I see myself as a creator, a problem solver, a project manager and the collaborator that bridges and connects all the pieces to make things whole.
What thoughtful or encouraging piece of advice would you give to your younger self?
Think bigger. You don't have to settle in life, in business or in love. Everything you want is obtainable and looking for you if you have the courage, strength, and positivity to will it to be yours. It's okay to walk away from anything that doesn't serve you, honor you or make you feel good, at any given time. It's okay to put yourself first. It's okay to choose you. It's okay to take an alternative path. You'll find your way.
Why is it important for women of color to lead or work in leadership roles and decision-making capacities?
For one, I think it is difficult for a lot of people to envision themselves in a role, position or place without seeing someone who looks like them blaze that trail first. Secondly, as pillars and matriarchs of the communities, I think women of color tend to innately make wise decisions with the good of the whole in mind. Lastly, as the landscape of this country changes, so should the structure and the makeup of those in executive roles and leadership.
If you could thank any Black woman history maker for her contributions to society, who would it be and why? 
Just one? I'd thank Shirley Chisholm for showing us what it's like to lead through adversity, Madame C.J. Walker for showing us how to self-start, and Lil' Kim for letting us know it's OK to be bold, free and unapologetic.
Why is important for seasoned and experienced Black women to reach back and help younger women of color?
We're their keepers. Not only are they our friends, daughters, sisters, and loved ones, they're our investment into the future. They're going to make life better for themselves, but for us and the world in general and it's critical that we give them the tools they need to do so.
How do you feel about the hashtag #CollaborationOverCompetition? What qualities or values do you deem indispensable in your business partners or collaborators?
I support the hashtag. I think the universe is abundant and once we stop envying what others have, it tends to start making room for us. I try to align with partners who share the same level of integrity and business values that I have. You just have to find people with complementary skills that move to the same beat you do.
What are your thoughts on taking risks? Making mistakes?
I have a healthy disregard for impossible. Fear disables a lot of people from walking in their purpose. Taking risks and making mistakes are just an everyday part of me becoming the woman I'm supposed to be.
What are three success habits you implement into your daily routine to maintain your success, sanity and peace of mind? 
I start every day with a gratitude prayer. I talk to God and articulate how much I appreciate and am grateful for everything in my life. This practice has really transformed my life for the better.
I avoid gray areas. I've recently realized I'm far too type-A for them. I either try to communicate through them and find a resolution or release them for my peace.
I have tried to train my mind to see opportunity in everything. I saw a quote recently that said: "Stop asking why is this happening to me and ask instead, God what are you trying to tell me?" I really strive toward trying to sharpen my discernment and refining my outlook on life daily.
I put everything on my calendar and take vacations whenever I need them.
As a successful woman in technology, what is your greatest or proudest achievement?
I think one of my proudest moments was the first time a world-renowned technology magazine reached out to me to ask me for an interview. They didn't want to talk about my products. They didn't want to talk to me because I was Black or a woman. They just wanted to feature me because they valued my thoughts. That was humbling and gratifying.
Who is your biggest inspiration? Why?
My mother, Darlene, a cliché answer, but a few years ago, after spending most of her 20s and 30s raising her family, she went back to school. She opened AVELA, a day spa in Jacksonville, Florida. I am very moved by her resilience and fortitude over the years.
If you could have any person in the world as a mentor, who would you choose and why?
I'd really like for Myleik Teele to become my mentor. She and I come from similar backgrounds as former publicists and she's done very well for herself as an entrepreneur. I imagine I'd learn a lot from her professionally. I admire her lust for life and her self-awareness.