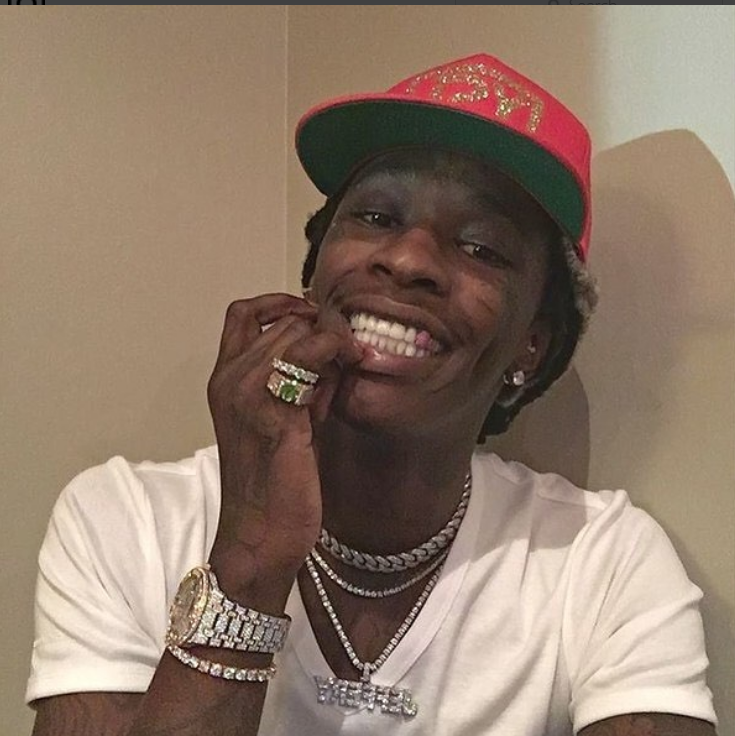 Young Thug and Future's close bond is more than skin deep. Literally.
The popular trap rappers actually tattooed their names on one another.
In a short series featured on the music platform Spotify titled "Scrolling In The Deep," Young Thug, born Jeffery Lamar Williams in Atlanta, unveils the depths of his friendship with Future.
"Man, me and this n—a got each other's names tatted on us. That's how we feel. It's forever."
The "Lifestyle" lyricist failed to specify where the tattoo of Future's name was on his body, or when and where they got them, but he didn't look like he was joking.
Thug, 26, and Future, 34, who was born Nayvadius DeMun Wilburn, also in Atlanta, have been guesting on each other's songs and doing collaborations since 2014. So their friendship runs deep.
As they both have continued their upward trajectory in their respective careers, they have continued to collaborate and have even dropped a joint mixtape, Super Slimey, in 2017.
In the beginning of the video, Thug confirmed his vocals on Childish Gambino's "This Is America" and shared how the collaboration with the "Jumpman" rapper came about.
"[Childish Gambino] got in touch with Reese LaFlare," he said.
Other artists providing ad-libs on the track include Quavo, BlocBoy JB and 21 Savage. "I think they cool, friends or whatever. He told him to come to the [studio].
Thug said he has a "song for me for his last album. I tweeted one time, I was like, 'I bet I be on Gambino's last album.' I'm on his last album; it's crazy. He's really not making music after this."
Check out the interview in full below:
Yup, that's @youngthug on @donaldglover's #ThisIsAmerica: "I'm on his last album, it's crazy. He's really not making music after this." pic.twitter.com/Sg5nxQb3QF

— Spotify (@Spotify) May 8, 2018