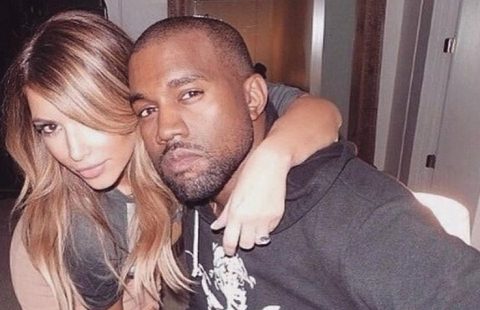 Kim Kardashian West claims Kanye West is causing her to go grey.
The"Keeping Up With the Kardashians" star — who has children North, 5, Saint, 2, and 3-month-old Chicago with her rapper husband – has discovered a silvery strand in her hair and joked it was triggered by the recent controversy surrounding the"Famous" hitmaker.
Speaking on"Live With Kelly and Ryan," she said, "He's doing really good. He's in Wyoming recording, he has a couple of albums coming out so he's just focused on that.
"I will say, he gave me my first grey hair this week, and I am blaming that on him. But no, he's doing really good."
The 40-year-old rapper has caused a stir in recent weeks with his public support of President Donald Trump and faced a backlash when he claimed "slavery was a choice" on TMZ.
He said, "When you hear about slavery for 400 years … for 400 years? That sounds like a choice. We're mentally imprisoned."
However, the "Stronger" musician later took to Twitter to say his comments had been misconstrued.
He clarified, "To make myself clear. Of course, I know that slaves did not get shackled and put on a boat by free will
"My point is for us to have stayed in that position even though the numbers were on our side means that we were mentally enslaved
"They cut out our tongues so we couldn't communicate to each other. I will not allow my tongue to be cut
"the reason why I brought up the 400 years point is because we can't be mentally imprisoned for another 400 years. We need free thought now. Even the statement was an example of free thought"
"It was just an idea"