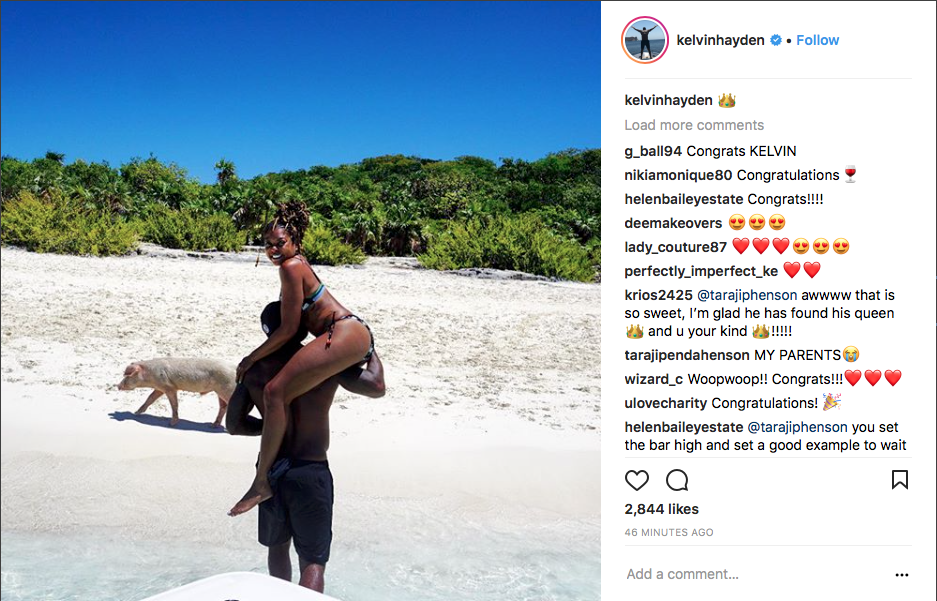 On Monday, May 14, 2018, Golden Globe Award-winning actress Taraji P. Henson announced on social media that she said "Yes." The Acrimony and Proud Mary actress is officially engaged to Kelvin Hayden, who's 13 years younger than her. They dated for two years prior to their engagement.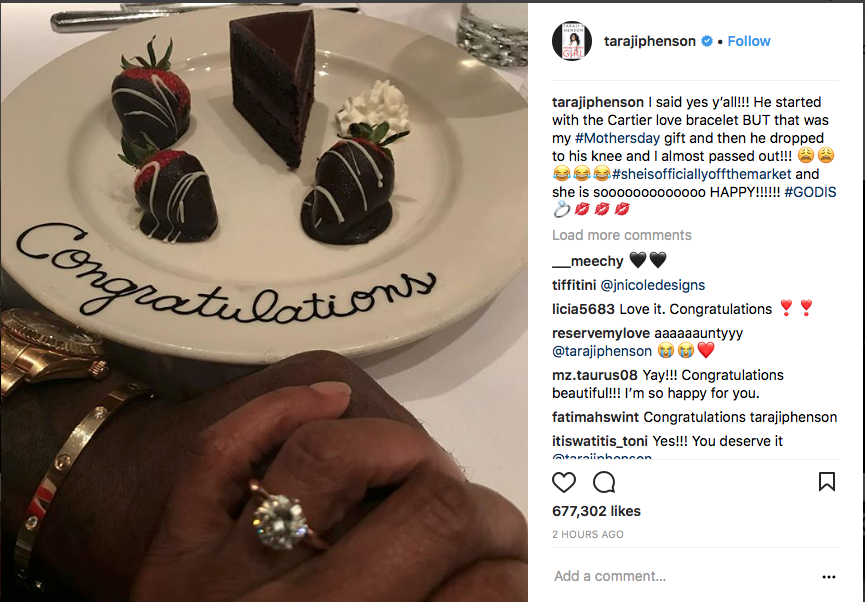 The relationship was only just brought to light in December, after two years of secrecy. Henson revealed that she was in a relationship on Essence's "Yes, Girl" podcast.
Hayden, 34, is a former Super Bowl-winning NFL star who got his coveted ring while playing cornerback for the Indianapolis Colts.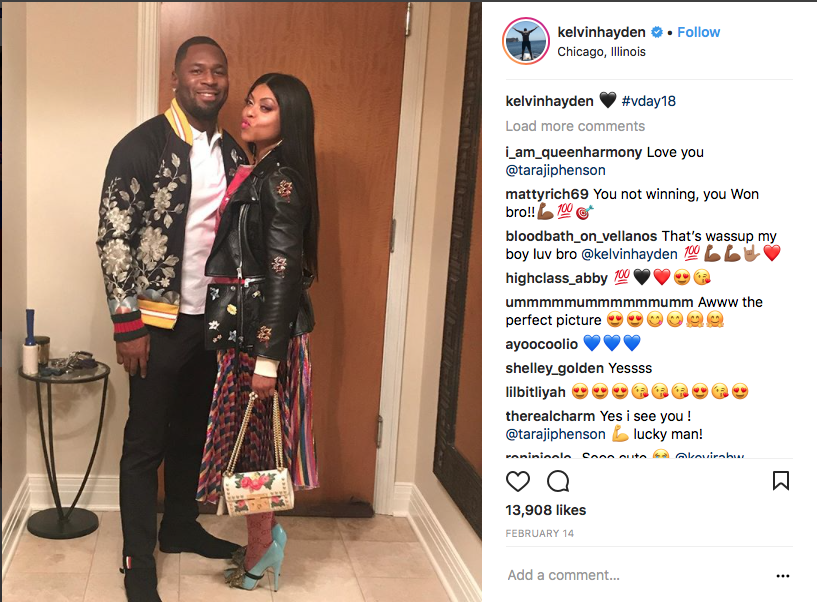 He presented Henson, 47, with a Cartier love bracelet prior to proposing to her on Mother's Day.
Hayden has not yet addressed the news on social media.
–with contributions from Madison King