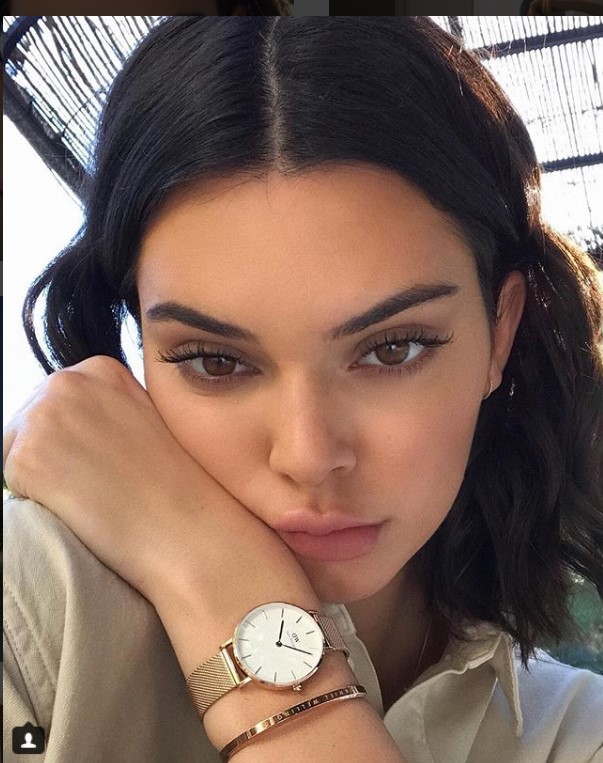 Pop goddess Rihanna is world famous for her deadly tongue. Her words are especially potent when the Barbadian beauty is angry and/or sipping on fiery adult liquids.
That's why it comes as no surprise that Rihanna, 30, reportedly threw major shade at Kardashian clan member and fashion model Kendall Jenner, 22, according to Star magazine.
Bad Girl RiRi was costumed as the Fenty version of the Pope to host the annual Met gala in New York, and awed onlookers with her attire. Jenner, on the other hand, was, shall we say, looking quite average in comparison to Rihanna and others.
Jenner is the only Kardashian family member who chose not to seek reconstructive enhancements to boost her natural figure, which, along with her comely looks, made her an attractive commodity in the international fashion world.
Insiders allegedly told the magazine that Rihanna took a moment to throw it in Kendall's face that she was flossing a much better dress and that she has a much more full figure than the lithe Jenner.
"Rihanna was standing next to Kendall Jenner at the bar and loudly said, 'Good thing I have curves to pull this outfit off, I would hate to be a stick figure!" the insider said to Star. "Then she just stared at Kendall, laughed in her face and walked away."
Rihanna could have pulled it off with a role on the cult classic film Mean Girls with the way she dissects her victims with merciless abandon during a beef. You remember how Robyn Fenty mutilated singer Ciara after Russell Wilson's wife was insulted that Rihanna did not greet her at a party the two attended a few years back. Two quickly made up, however.
Do you think Rihanna blasted Jenner like that?