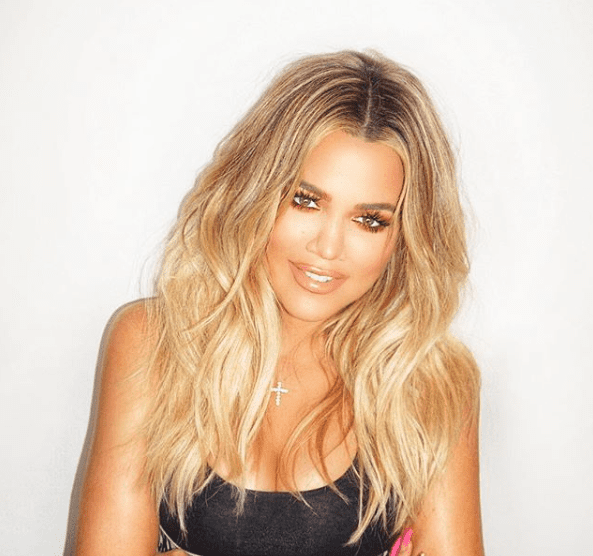 Khloe Kardashian went to war against a single fan after a recent basketball game, and the internet has pummeled her because of her imprudence.
Kardashian, 33, who recently gave birth to daughter True in Northeast Ohio, was in attendance at a Cleveland Cavaliers playoff game to show some love and support for her boyfriend, Tristan Thompson, 27, as the squad took on the Boston Celtics.
She was there despite the fact that Thompson was caught flagrantly cheating on her with several women just days before she went into labor. And when the Cavs got steamrolled by the Celtics after the second game, a fan reverted back to "the curse" to refer to the Kardashian family's allegedly negative impact on a score of athletes.
A basketball fan shared a photo of Khloe and used the caption to remind her of this so-called "Kardashian curse."
An incensed Kardashian, long tired of being smacked in the face with the curse catcalls, berated the fan by calling him thirsty and added: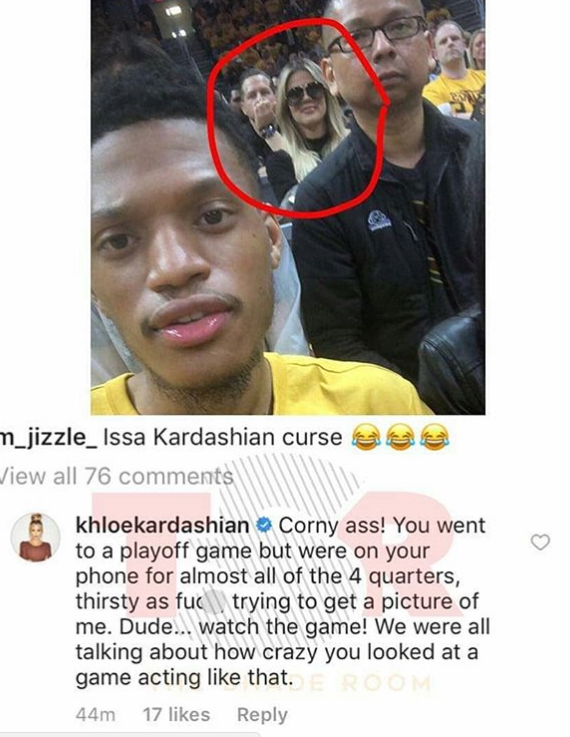 Social media followers were irate with Kardashian for beating up on an obscure, anonymous fan — and mentioned the fact that the picture taker had a better seat than Kardashian.
One person blasted Kardashian on social media: "So what he was on his phone y'all dumb for worrying about him he got better seats then [sic] u She is desperate for relationship and Khole [sic] will run after Thristan no matter! She just can take any man as long as he is black and basket player. She even blowed up her buddy more for ThristianShe's gotta be mad because she had no filter on her face. was watching him and not the game lol. Well according to her, they all were lmfaooo. #HeWins lol #KardashianCurse."
Another Instagram user added this scorching admonishment: "The only thing she should be worried about is being at home taking care of her daughter that she just had. She's at the game trying to be relevant so take what comes with it puts a big girl Draws on and deal with it. But their family is famous for being corny and Thirsty. "Pot Callin the Kettle, Black" much. Thank god you were more fixated with this dude than letting your curse determine the outcome of the game. Let him keep distracting that bad jujuLmfao girl I wish u clapped back like this when it came to your own man."
A third person delivered a verbal roundhouse punch to close out the matter: "Stop worrying about how he looks like and worry about keeping your man. Somebody said she's the thirsty one for staying with Tristan. I'm gone. She sounds more corny and upset than him lol. I mean did he lie?? Why she so mad. This is corny and weird. Yes, she desperate and stupid….taking all her frustration out on the wrong person…dumb dumb."