People like Lena Waithe make this writer want to dig her cheerleading uniform out of the crates. Waithe — the first Black woman to win an Emmy Award for "Outstanding Writing for a Comedy Series," an actress, and noted television creator and producer — has me hitting a synchronized set of power-packed jump routines because the moment this Chi-Town native touched down in Tinseltown, she's tumbled, danced, stunted, hurdled and best of all slayed. A pure example of Black excellence, Waithe was on the grind and when her time came to take center court, she showed up like a B-2 Spirit stealth bomber to grab the torch and run like a gold medalist.
For most people, it's tough to be supercool when you're in-demand, but for Waithe, it's effortless. At one time, she was the cool-ass-chick from Chicago who had a dream. Now, it's complemented by a dope new reality, she's fye. The multihyphenate actress' new normal doesn't make her flinch as she navigates from question to question with her smartphone ringing incessantly – killing two birds with one stone – while visiting our Atlanta headquarters for this cover story interview and the Legendary Jerry [Clark] podcast.
Waithe is no overnight success. It's her hard work, perseverance, and prowess to pitch and present projects to studio execs that have earned her an invitation to sit at the proverbial table. Her time has come and she is occupying the moments with Black excellence and amplifying the culture with her genius.
Here, she shares her journey to blowing up our screens.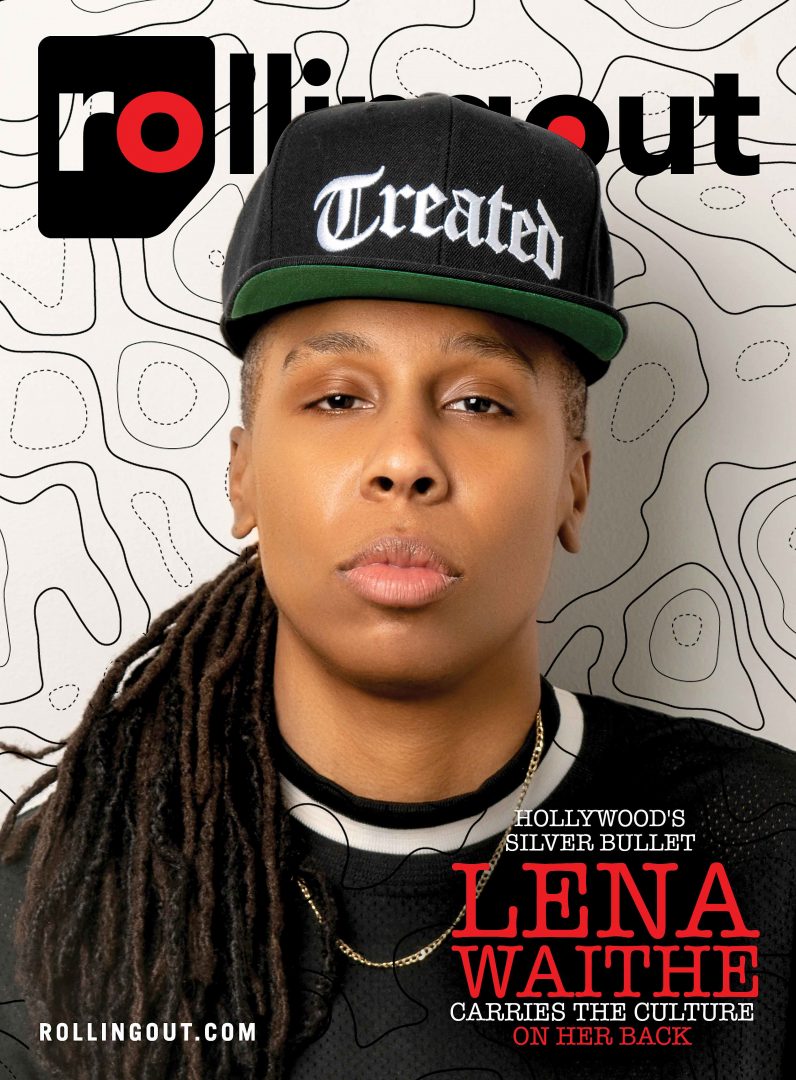 When you first went to Los Angeles in 2006, what was your goal?
Well, I studied writing, producing and television at Columbia [College] in Chicago. I spent my last semester in Los Angeles writing scripts [and] interning. I came home to graduate and then went back out to Los Angeles and started to hit the ground running.
When you first arrived, did you feel like a fish out of water?
Well, the mission was to run the town. I landed there and that was the goal. I laid out a plan and figured it out. It's not really about being a fish out of water or the vibe; it was like, "We're here. We have a plan set in place." I really just honed my craft. I was really just in the house watching TV, reading tons of scripts, interning, production assisting and I ultimately got a job as an assistant on "Girlfriends." That led me to an assistant position with Gina Prince Bythewood from The Secret Life of Bees [and Love & Basketball]. She then got me a gig working as a production assistant on a new filmmaker's feature, who happened to be Ava DuVernay. From there, I just kept writing and things just kind of snowballed.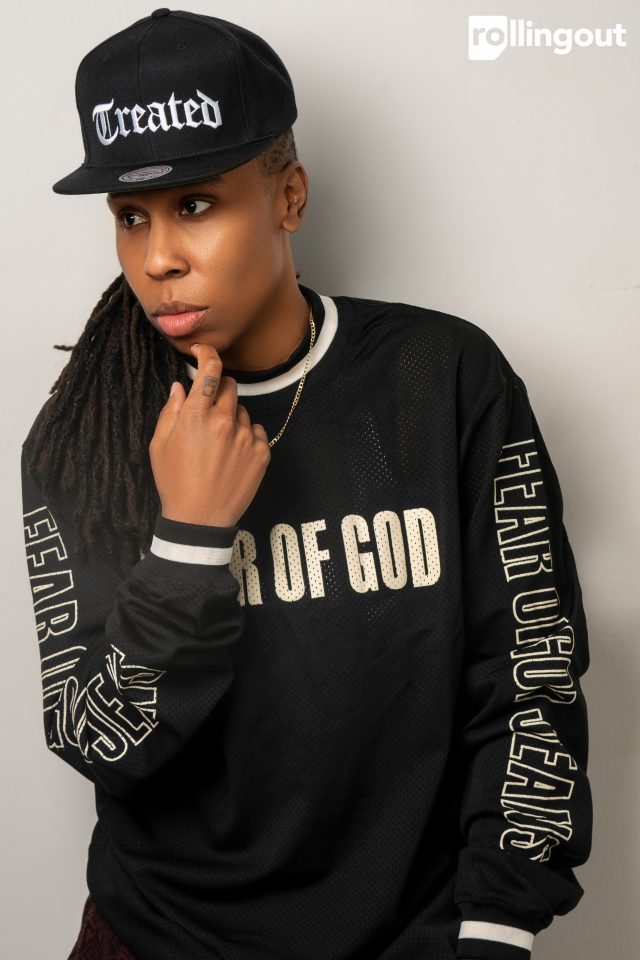 Do you feel like your time watching from the background helped you get where you are?
Everybody's journey is different. Some people come to Los Angeles, book something dope and they are off to the races and some people come and it takes them about 10 years to figure out where they need to be. When people want a fast journey and things to happen quickly, there is very little that's going to happen because you are going to be disappointed. If it does happen fast, then you're probably not usually prepared for what comes with it. I really don't think of it in the terms that it happened quickly and they want to get put on. For me, it's more about people embracing their journey whatever that looks like. I believe our steps are ordered and everyone is going to have a different experience. People can glean something from my journey, but it just depends on the hustle, the dream and who that person is.
At what point did things start to manifest and make you think that you were on the right path?
I don't think there was a particular moment. I don't have memories like that, but I think it was more about the journey and the process. There were dreams that came along that I didn't necessarily dream of. I didn't dream of being on a TV show. I didn't dream of being in a movie. When "The Chi" got greenlit to a series, that's when I was like, "Oh, OK, this is what I've been working toward." That moment for me wasn't even like, "now things are happening" because when I got that news, I was about to wrap up filming my first movie in London. I was in the [Steven] Spielberg film and I was thinking how I could incorporate that into the longer journey. There are always things happening. But, it was never a thing of "now I made it" or "now I've gotten to a place that I wanted to be" because there is no there there. There is no particular point of making it because if you have, there is misery on the other side. Ultimately, it's about taking the steps, doing the things, being strategic, and being mindful of everything we do. As opportunities come along, you don't want to grab at everything because it may not make sense. But, if it makes [sense] for the brand and the bigger mission, then we go for it. I think as you do those things, after a while, you step back and look at the whole journey. It's a cool thing I have "Master of None" over here, "The Chi" over here and Ready Player One over there and it all just comes together and makes sense.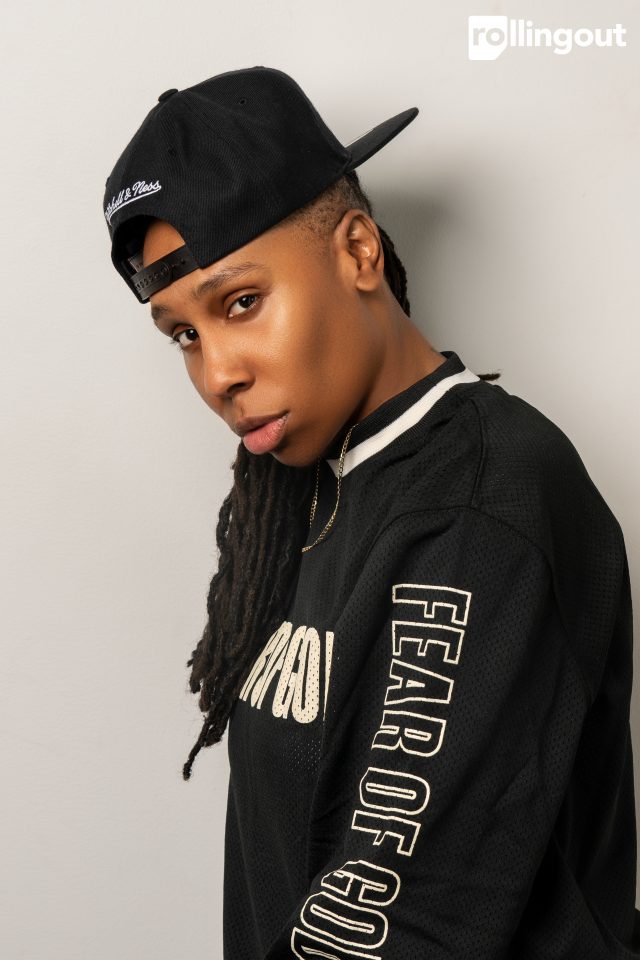 Why do you think the "Master of None" Thanksgiving episode resonated with people?
That is really for the people to answer. My mission was really to write something honest, funny and something that I could be proud of. I remember seeing the director's cut and I watched it with my then-girlfriend, now-fiancée [Alana Mayo]. We watched it, it was good, funny and we sent it in and didn't think anything about it. Once I saw the reaction to it on Twitter and people writing about it, that's when I realized it had a bigger meaning. For me, it was just about telling my story as honestly as I could. The fact that so many people loved it, related to it, and saw themselves, I just think I was a vessel. I'm grateful that I was.
What did it mean to you to get the reception and response that you did after your Met Gala fashion statement?
It's so interesting because again it feels like Thanksgiving. But, it is different, because, one, to be invited to that event is very much an honor and a great moment in my life because it is such an exclusive list. I was really happy to make that list. To me, the world is a stage, a place where you can say something or not. I really wanted to wear a cape because of what people took from my Emmy's speech, but I really wanted to make a statement, as well. The people at Carolina Herrera were really brave and amazing partners. I wanted to do a suit, which speaks to my aesthetic and a cape with a specific rainbow where we included Black and Brown, which is more inclusive. To me, this represents the intersectionality of my existence and so many others. Those things could've been hit or miss. People could've thought I don't know or they could've embraced it, but I didn't care. It was about me repping for the community that I'm a part of. It was for any little queer Black boy or girl or somewhere in between who dreams of going to the Met Gala one day but doesn't think they could go. But, they did go, they went with me because I put the community on my back.