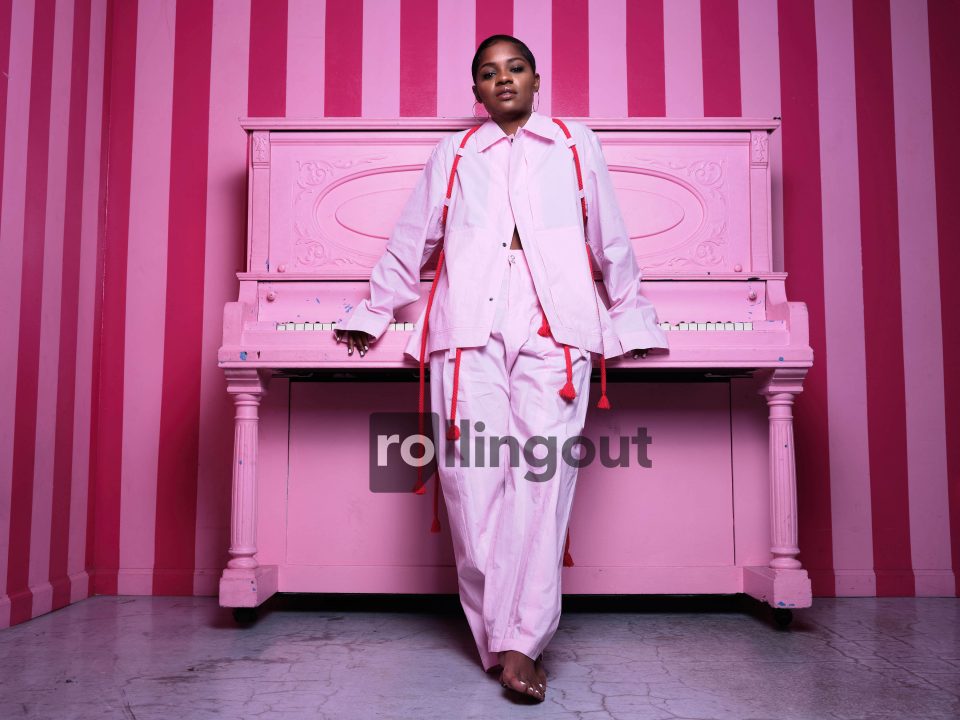 As a self-confessed free spirit to whom authenticity is paramount in her way of living,
Bre-Z
isn't terribly keen about celebrity. Provided that the gripping performances she's turned in as a regular on the heralded nighttime television show "Empire," fame is however, her reality. Be that as it may, it doesn't impact her day-to-day. Not one single, solitary iota.
"Fame to me is what you make it," she reasons from an exclusive Black Music Month cover shoot in the heart of Los Angeles. "I don't feel famous. A lot of people live in it. They walk in it. They wake up and it's a certain attitude, a certain demeanor. They treat people a certain way. I've tried to stay as normal and true to myself as possible."
Bre-Z cover shoot video
Staying true to herself has landed the 31-year-old triple threat a definitive place in the hearts of the LGBT community for her ability to transcend roles that were once taboo in the Black community, as well as the music and movie industries. But breaking barriers is something she is poised to do. Moreover, putting her touch on other roles such as Coop on The CW's "All America" has garnered Bre-Z another level of success.
While on camera and brimming with confidence, the Philadelphia born wunderkind shared her thoughts on legacy, old-school inspiration and the trifecta of landing success in television, film and music. Her new album, appropriately dubbed Full Circle, offers an intense look inside her personal world, which has become a hotbed topic among her fans and pundits alike.
What are the early days of creating an album like?
It's really just getting in touch with how you're feeling. If you're not going for such a conceptual idea or vibe, then it's just how you're feeling. It's whatever you do to get into your zone. Most artists just tap into how they're currently feeling and that's how things come about … I freestyle everything. It's very unscripted.

What kind of genres do you listen to for inspiration?
Musically to get in my mood I go back and forth between '90s R&B and '90s hip-hop. I definitely am very in love with the city of Philadelphia where I come from and the artists that have inspired me. So that's really where I'm at. I'm not really a new school type of person. I can appreciate everything, but for me, it's just I like what I like.
How do you know if you have a hit record?
I think that's the question everybody wants to know [the answer to] and I think the truth is you really don't know. As long as you're listening with your own ears, you'll never know. We could guess and have the feeling of "Oh my God… this feels so good!" but ultimately, you're only listening for yourself. You're not listening with the ears of other people — the whole world. So what might be a hit in your city might not be a hit universally.
What can you tell your fans about your most recent project that they don't know?
The most recent project that I put together is called Full Circle. It's relationships that I recently experienced and people don't know whether you're single, or not, or what you're doing, but I literally put everything that I was going through in this project. So, every song is factual. It's like a sequence of events.
What do you want your legacy to be when all is said and done?
I haven't really thought about it. I would want my legacy to be — anyone who's ever encountered me [knows] I've always wanted to be thought of as authentic, free an honest. If you always follow your heart, you can't go wrong. In the entertainment industry, there are so many stipulations that it kind of takes the fun out of being an artist. So, I would want to be known for just being free.
What are your thoughts on adding concepts like social justice to your music?
In the entertainment business, especially when it comes to urban culture, we control the temperature of what's going on. What we say goes, and I think if more people add different social issues between our culture and whoever else, if we put it in our music, people are going to listen to it. We are creatures of habit, so if they keep hearing it, we're on to something. As long as it's thought-provoking and gets the conversation started, I think it's a good thing.