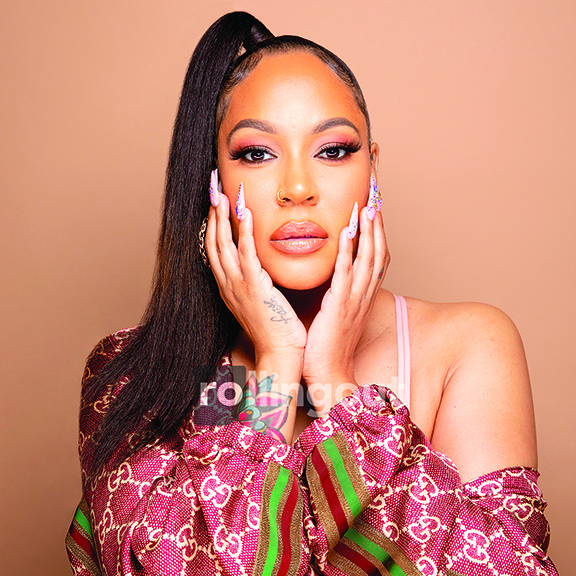 Lyrica Anderson made her television debut as an up-and-coming singer-songwriter in a relationship with a hot producer on "Love & Hip Hop Hollywood," but her career actually started more than a decade before that as one of the hottest songwriters in the business. Writing for industry icons like Chris Brown and Beyoncé was rewarding, but Anderson always knew her ultimate goal was using both her writing skills and her voice for her own project.
Signing on for the wildly popular "Love & Hip Hop" franchise was an opportunity to bring attention to her music, but her relationship with hip-hop producer A1 took precedence over her music instead. The couple's on-again, off-again relationship played out over the airwaves, including inner family turmoil and the joyous birth of their son, Ocean. Anderson was blindsided when news of A1's infidelity hit the blog sites, making her embarrassment and heartbreak a trending topic on social media. Instead of allowing her emotions to take her under, Anderson took a break from the public eye and channeled every ounce of her pain into a powerful EP that chronicled her emotions in real time. Months later, she emerged from her creative sabbatical with a new single, "Marriott," and a new EP titled Bad Hair Day. The single details Anderson packing her bags and heading to a Marriott hotel with her son after learning of her ex's affair. Her transparency paid off in massive downloads and streams and "Marriott" hitting record numbers on TikTok after industry friends showed their support by reposting and dancing to the single.
Most songwriters put personal experiences in their music, but it's rare for a singer-songwriter to do that in real time. Was it hard putting yourself out there with this project?
It wasn't hard because at the time I was just getting everything out. The hard part had already happened. I was getting calls and texts and questions about what everyone was reading online. This was my response to everything that was going on at the time and it gave me an opportunity to heal. By the time it came out and people were listening to "Marriott," I was in a very different place.
What was the difference between having your life play out on television and putting everything into your music?
It was a lot different because on television it's not my voice telling the story. It's whatever producers decide will make for good TV, so something may get edited out that would've explained the story better, but if that truth isn't good for ratings, it doesn't make the show. This EP was my opportunity to tell my complete story in my own words without someone else editing the final result.
Continue reading on the next page.