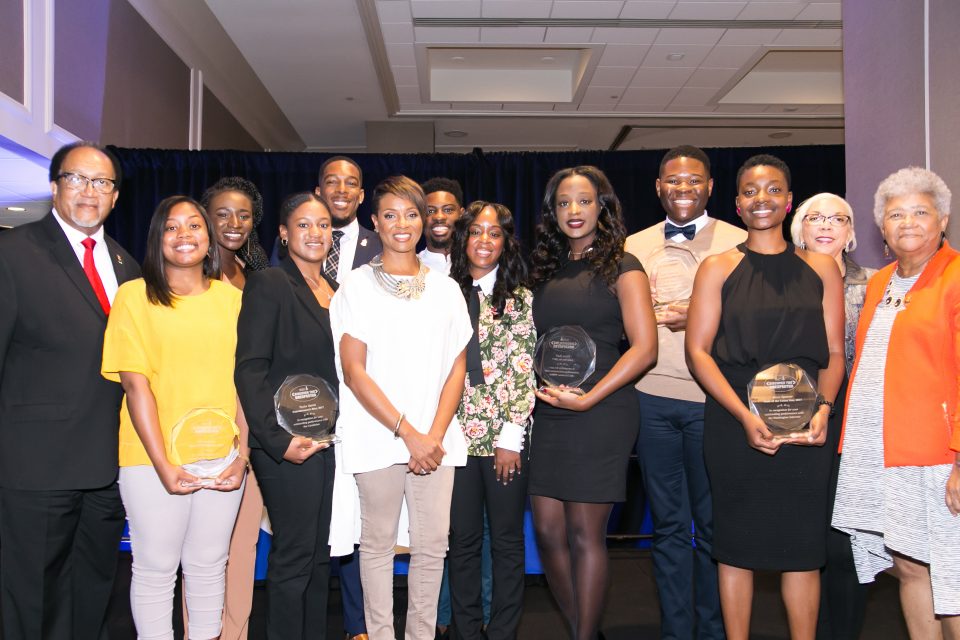 The National Newspaper Association (NNPA) and Chevrolet joined together to push forward journalism education through their fellowship program. In 2016, Chevrolet launched the DTU Fellowship at Howard University. This year, all HBCU students were given the opportunity to enter and be selected for educational funding. Congratulations to the six 2018 DTU fellows selected: Tyván Burns of Norfolk State Univesity; Diamond Durant of Morgan State University; Daja Henry of Howard University; Denver Lark of North Carolina University; Natrawn Maxwell of Claflin University; and Ila Wilson of Florida A & M University.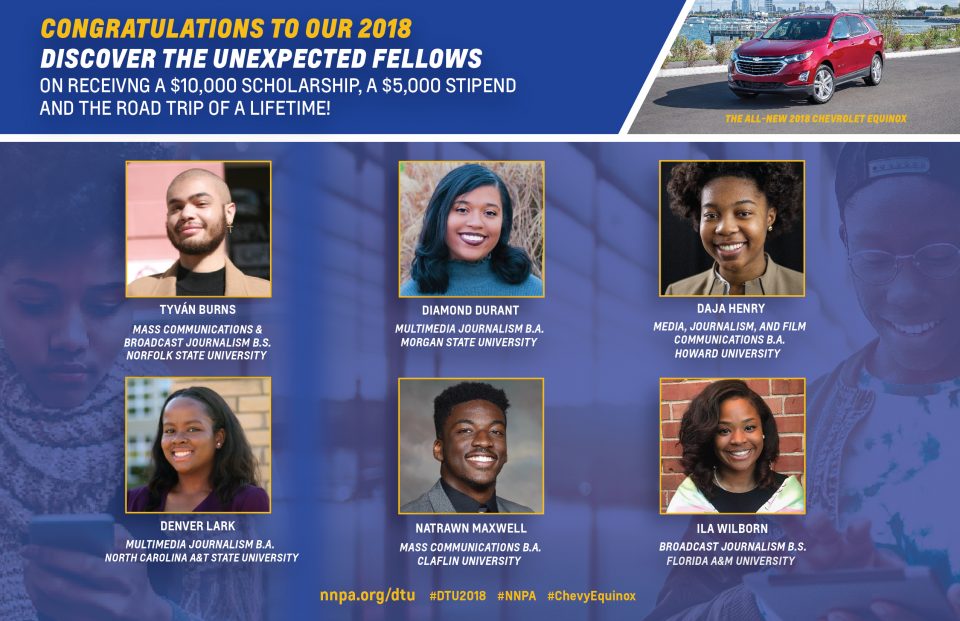 Each fellow will receive the following:
An exciting eight-week summer internship at National Newspaper Association Publishers-member newspapers in Atlanta, New York, Washington, DC and Norfolk, VA
A $10,000 scholarship award and a $5,000 stipend
Access to a 2018 Chevrolet Equinox during reporting assignments
The fellows will begin their journey in Detroit, where they'll
participate in two

day

s of journalism
training with Chevrolet and NNPA leadership at General Motors' Global Headquarters before they'll hit the road to begin their reporting assignments.
The fellows had an exclusive opportunity to meet and engage with the legendary
hip-hop
lyricist and DTU spokesperson MC Lyte.
To date, Chevrolet has awarded more than $300K in DTU scholarships and stipends. NNPA president and CEO Dr. Benjamin F. Chavis Jr. says, "The NNPA is looking forward to continuing our support of young storytellers to document positive stories in our communities."