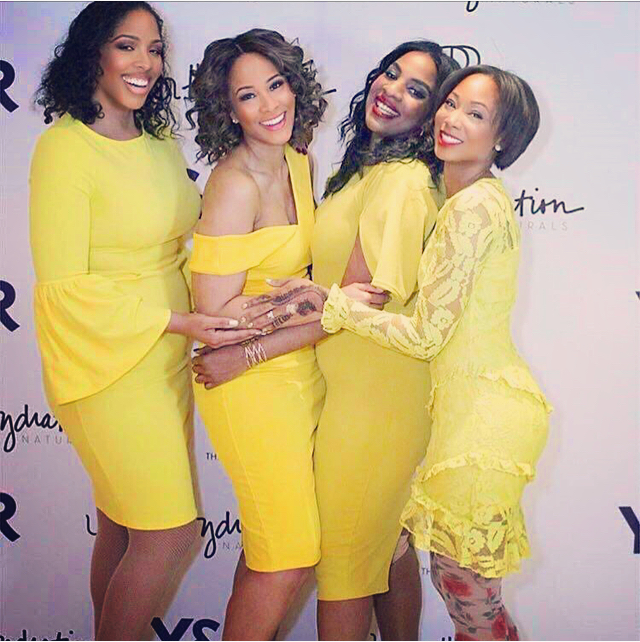 For many in 2018, women's empowerment means a host of activities, panelists and seminars catered to empowering women to take charge of their finances and pursue an entrepreneurial journey.
For four African American women, women's empowerment meant something totally different.
Diverse in their professional backgrounds, Lyndsay Christian, Joi Adams, Shawanda Green, and Ericka Hatfield came together to form the Bougie Brunch Group.
"We came up with the idea to host a brunch based on the need to network and fellowship," said Green, a corporate advertising and consulting professional. "We never got to see one another except for on holidays and birthdays, and when we did we often discussed the lack of an industry network we had in our careers."
The four proposed a monthly brunch, which they named The Boughie Brunch, and required each woman to invite five friends, and from there the movement grew.
"We needed this networking experience, because as women in corporate America we rarely had the connections we needed inside the office space," said Green.
The group uses its platform to uplift, encourage, and support women in professional development and entrepreneurial endeavors, connecting them across various industries in various cities.
"Women who attend the Bougie Brunch can expect to not only feel empowered, but also connected," said Green. "Most women of color are talented and do many things, but lack the resources and persistence to get into certain fields and progress, so the women who attend connect and empower one another."
The brunch allows corporate sponsors the opportunity to have live interactions with potential employees, as well as allows prospects the opportunity to get new headshots, and grow a greater network for employment, ideas, and professional or personal growth.
Over the next couple of months, you can catch the Bougie Brunchers in Houston, D.C.,  and New York City. Previously, the group has hosted brunches featuring network opportunities with brands like Y&R, Google, L'Oreal, Etsy and so many more, who were on-site at the event to recruit attendees for opportunities within their respective companies.