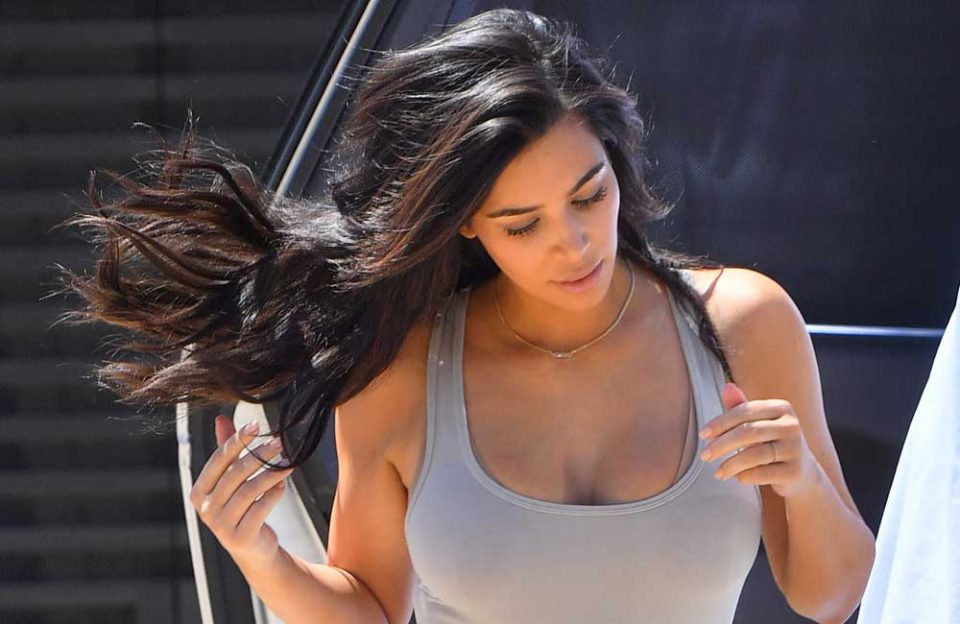 Kim Kardashian West says she wouldn't rule out a future in politics after she helped free Alice Johnson from her unfair prison sentence.
The 37-year-old reality star recently met with President Donald Trump to discuss prison reform after she spent months working with her legal team in a bid to convince the commander in chief to commute Johnson's life sentence.  The Black grandmother was sentenced to life in prison without parole in 1997 on money laundering and drug conspiracy charges. Kardashian West took an interest in Johnson's case after learning of her heartbreaking story online less than a year ago.
After her successful meeting with the president and Johnson's release from Aliceville Correctional Facility in Alabama, Kardashian West has said she would "never say never" to considering her own career in politics.
When asked if she would ever run for office, she said: "I guess never say never. But that's not going to be like, 'Kim's running.' That's not where I am."
Although she isn't rushing into a career change right now, the 'Keeping Up with the Kardashians' star took great pride in her work helping Johnson and has urged others with a platform to do the same.
During an interview for CNN, she added: "I honestly saw that, if I could use my platform just to do something for one person, it opens the conversation for so much more and for other people to want to do the same thing. If more people would just put their personal feelings aside and talk about really important issues that have to be discussed, then so much more can get done."
The news comes after the brunette beauty — who is mother to North, 5, Saint, 2, and Chicago, 4 months, with husband Kanye West — also admitted she would "love" to become an attorney after her own lawyers told her she would be great at the profession.
She said: "All of my attorneys at home always joke, like, 'You've gotta just come be in the office.' If I didn't have to go for so much school, I would truly love to be an attorney [and] practice all the time. Everyone who knows me knows that I'm so passionate about it."