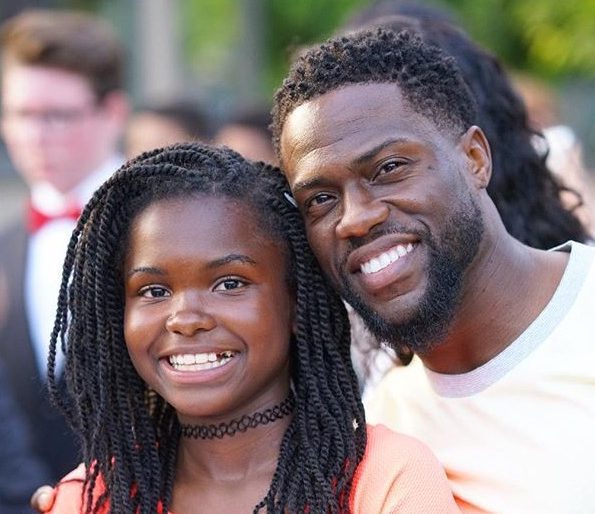 Kevin Hart with daughter (Source: Instagram – @kevinhart4real)
Comedian Kathy Griffin has not yet learned to stay in her lane.
The disgraced and disgruntled stand-up comedienne continues to feel she can control the narrative of things outside her boundaries and sphere of understanding. Just months after nearly blowing up her own career for posting a distasteful fake photo of a beheaded Donald Trump, replete with profuse blood splattered about, comedian Kathy Griffin is calling out fellow stand-up Kevin Hart, dismissing him in totality with a profane reference to female genitalia.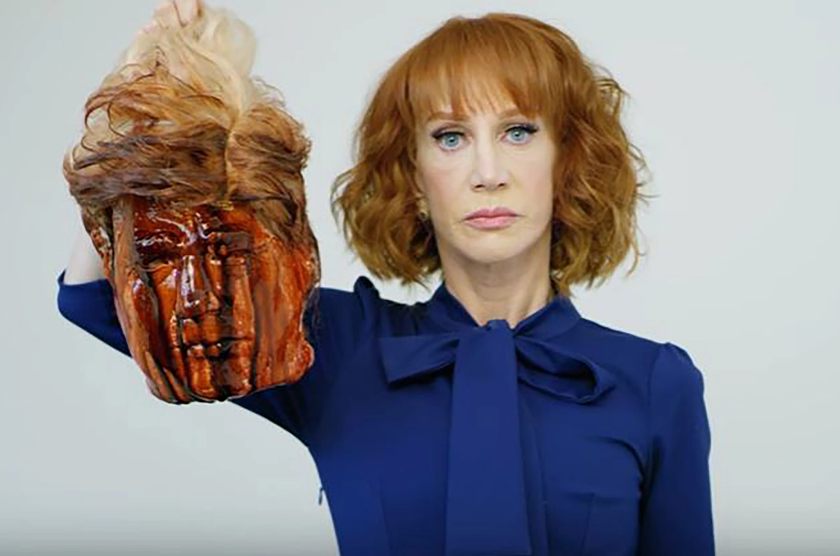 Griffin, who is slowly working her way back into the public's good graces after the Trump photo debacle, says Hart doesn't show any, well, heart, and is basically scared to blast Donald Trump, reports USA Today.
"I do feel like this is such an anxiety-ridden time for everyone that there is a thirst for all kinds of comedy," Griffin said. "And look, if you want to not hear about Trump at all, go see Kevin Hart. He doesn't even mention Trump.
"I personally think that's a p—y move because he's a Black man. But I guess he's selling more tickets than I ever will," she said about Hart not speaking up about Trump on stage.
The Irresponsible Tour comedian is not known for sprinkling politics into his stage performances, ala Richard Pryor or Chris Rock.
Griffin still has hurt feelings over the controversy that has been following her ever since she posed for that infamous photo of her holding what looked like the bloody, severed head of Donald Trump. After the controversy, many comedy promoters denounced Griffin, venues canceled her shows and couldn't find work. She eventually broke down in tears during a press conference.
She even took the victim route and claimed that Trump "broke me."
Despite her sentiments toward the 45th president, he remains a favorite target of Griffin's, as is evident from the funny photo below: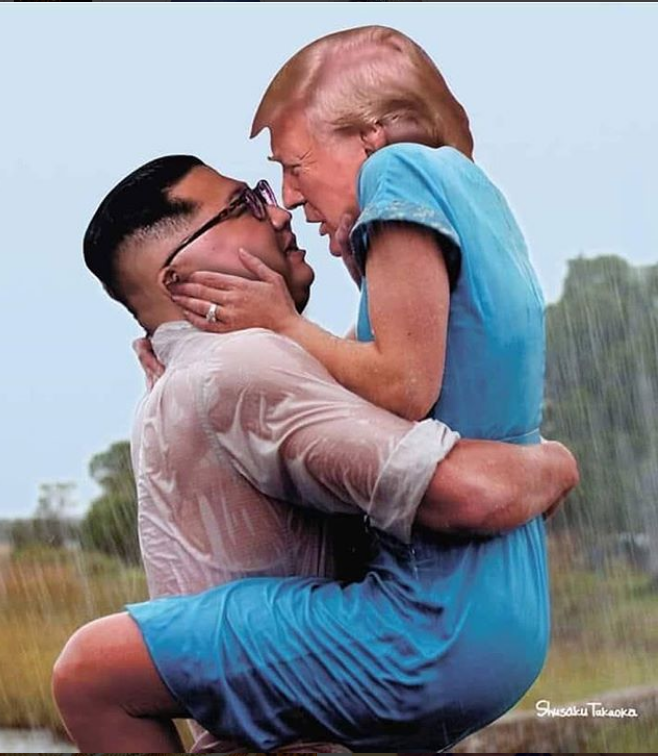 As with the case of the severed head photo, Griffin tried to rationalize that she merely mocking and trolling Trump and his infamous quote about journalist Megyn Kelly that "she had blood coming out of her eyes, blood coming out of her wherever."