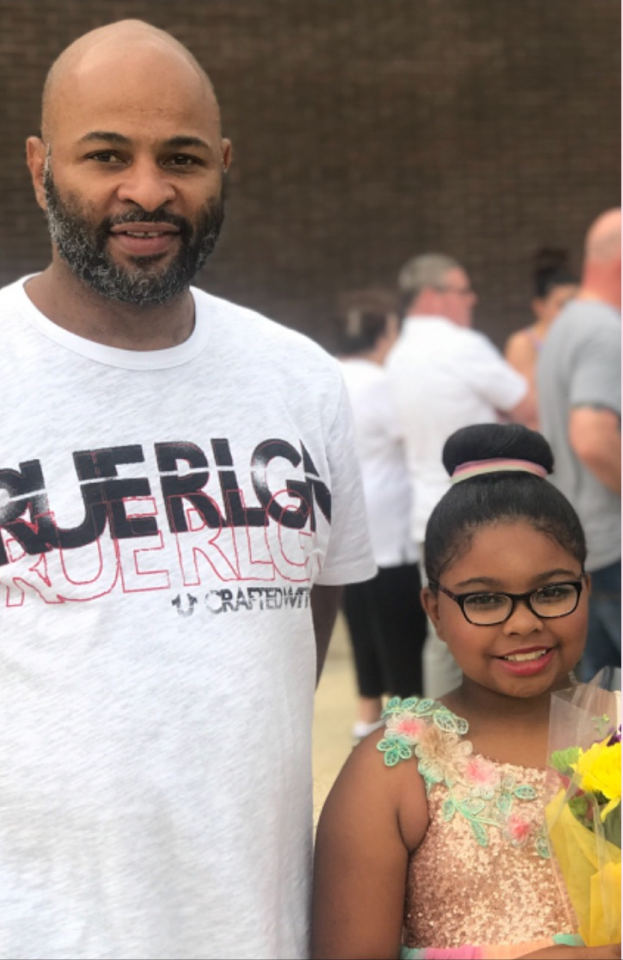 Biz Porter is the CEO of Biz Porter Solutions and the former co-owner and studio manager at the Grammy-nominated Batcave Studio in Philadelphia. He continues to dedicate himself to putting Philadelphia music on the map and bringing Philly artists to the forefront.
"I try to give artists a real shot," Biz explains. "I know how the music business works. I'm helping them reach milestones as far as credibility in a way that I'm not a marketing firm looking for credit. I'm pushing an artist to the front because that's where they are supposed to be."
Porter is also a part of the dynamic team of His & Hers Entertainment along with Tara and Selcuk "Sal" Kucuk. They offer a full music production studio in their Philadelphia location. Located on top of His & Hers Restaurant and Bar, their services cover engineering, producing, artist development, music videos, photography and promotion. They specialize in music distribution on multiple digital platforms. They also manage singers and songwriters globally. Their goal is to make money with the artist, not take from the artist.
Porter has been a leader in the Philadelphia music scene since the early '70s. One of the original Plush brothers, who introduced hip-hop as it's known today, Porter heads the studio and all things artist development and distribution at His & Hers Entertainment. As a team, they work together to create an enterprise that will bring international music to both the U.S. and worldwide. Music is their foundation and the key to their success.
We recently spoke with Porter on the importance of leaving a legacy for his daughter and what fatherhood means to him.
What legacy are you leaving for your children and the children of your community?
The legacy I leave will be one of integrity, passion and sincere compassion for people. I want my daughter to be strong when needed, but also to understand how to balance her strength with consideration. With the understanding of "…it takes a village to raise a child," I want my daughter, Lyric to be active in the advancement of her community and other communities by being vocal and highlighting the need for civic and social change.
From a father's perspective, what two books would you recommend every child read?
The Color of Us by Karen Katz and Amazing Grace by May Hoffman.
As a father and a life coach, describe your playbook.
As a father, my playbook is to teach the basics of love, honor and respect. In coaching her life, I will emphasize the importance of having and implementing good values, which is necessary [to gain the] first win at being a quality person. Secondly, I will teach her to chase her passion with passion and humility while preparing and expecting an extraordinary placement in life based on her hard work and effort. I want her to understand that it's not about how many times you fall, it's always about getting up and getting back in the game!
Name one life lesson that no one taught you, but should have.
The one valuable life lesson I should have been taught was the importance of being financially astute by preparing and saving for a rainy day and/or retirement.
When it comes to protecting yourself at all times, physically and mentally, what would you tell your children?
As it relates to protection, abuse is not acceptable. I will teach her that the best avoidance for any type of physical altercation is to identify issues early enough while diverting her energy and any other negative factors influencing the situation. She will know and understand that she never has to tolerate being abused on any level! My hope and my prayers are that we will continue to have the type of relationship where she knows and feels comfortable talking to me about any and everything. My daughter and all others should be taught the signs and subtle behavior associated with mental abuse. It must be stressed that mental abuse can have long-lasting effects that could impede a person's life path.
Share one of your fondest memories you've experienced with your father, grandfather or father figure.
At or around the age of 7 my father bought my first instrument home which was a set of bongos, but prior to my noticing the bongo set he took several rubber bands and wrapped them around two Quaker Oats boxes and told me to go for it! I didn't even care, I started banging and banging away until I noticed the beautiful real bongos in the corner, and that day was the day I realized my real passion for music.
Share your most valued and treasured fatherhood goal.
My most valued treasure is my daughter, Lyric Sanaa Porter. And, as a father my goal is to raise a happy, healthy, loving and smart individual that will become a productive and contributory member of society. One of the most important parts of that goal is to make sure my daughter understands life and will raise my future [grandchildren] the right way.