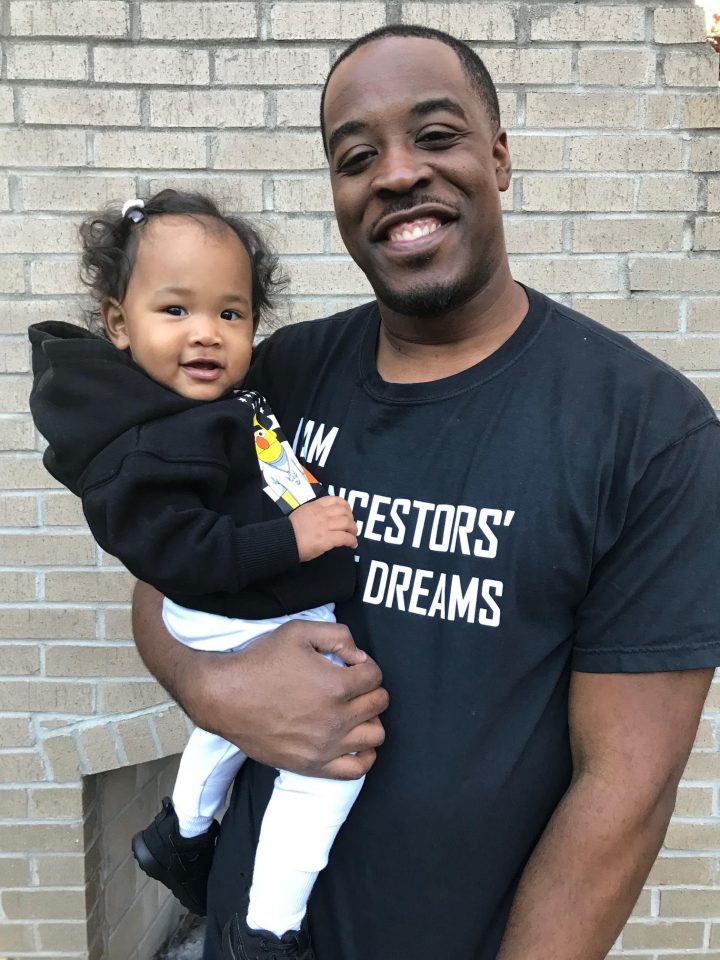 Lawrence Smith was born and raised in southwest Atlanta, where he obtained his bachelor's degree from Georgia State University in marketing and his master's degree in sports management. Currently, he works for the New York City Department of Education as a pre-K evaluator for schools in Brooklyn. He has previously worked for Democracy Prep Charter High School in Harlem and UNCF in Washington, D.C.
Rolling out spoke with Smith to learn more about how fatherhood has shaped him into the man he is today. Check out the interview below.
What legacy are you leaving for your children and the children of your community? 
The legacy I will leave my daughter will be one of humility and compassion.
How would you describe your fatherhood culture? 
I try to make sure that our environment at home is one of love, encouragement and accountability.
From a father's perspective, what two books would you recommend every child read?
I Like Myself! by Karen Beaumont and The Snowy Day by Ezra Jack Keats.
Why is it important to expose children to education and valuable skills? 
Because that is going to sustain them beyond any material thing that I can give them.
As a father and a life coach, describe your playbook. 
Trust in the Lord with all your heart, and lean not unto your own understanding. Keep God first, and appreciate that every day you're given is a chance to become a better you.
Which fatherhood experiences have taught you the most about yourself? 
Seeing some of my friends have children that were born with health issues and recognizing the blessing in having a healthy child. Understanding how patience is a strength.
What insightful advice would you suggest about building a network?
Not all good opportunities come with a check. Invest in good people without expectation and build relationships with genuine intentions.
Why should you read every day?
It is never a waste of time or energy.
Name one life lesson that no one taught you, but should have.
Persistence.
How important is keeping your word?
Your character will speak much louder than your reputation, and it is extremely important to me to be honest when I say I will or won't do something.
When it comes to protecting yourself at all times, physically and mentally, what would you tell your children?
You can't help anyone else until you take care of yourself. It is never selfish to ensure you are in a good space physically, mentally and spiritually.
What advice would you give on being responsible for your own dreams?
You will always be in control of what you can do to accomplish your dream.
Finish the sentence: Never give up on yourself because… 
Other people will do it for you.
How does following your spiritual values help you in life?
It's what guides and gives me strength, wisdom and knowledge to face the unknowns of my day-to-day.
Share one of your fondest memories you've experienced with your father, grandfather or father figure.
I remember seeing my father smile at an awards ceremony I had in elementary school. It was the only time I remember seeing him proud of me.
Share your most valued and treasured fatherhood goal.
I believe that seeing your goals consistently holds you accountable in a subtle yet sincere way. My most valued fatherhood goal is to protect my family and raise my daughter to be a woman of God.