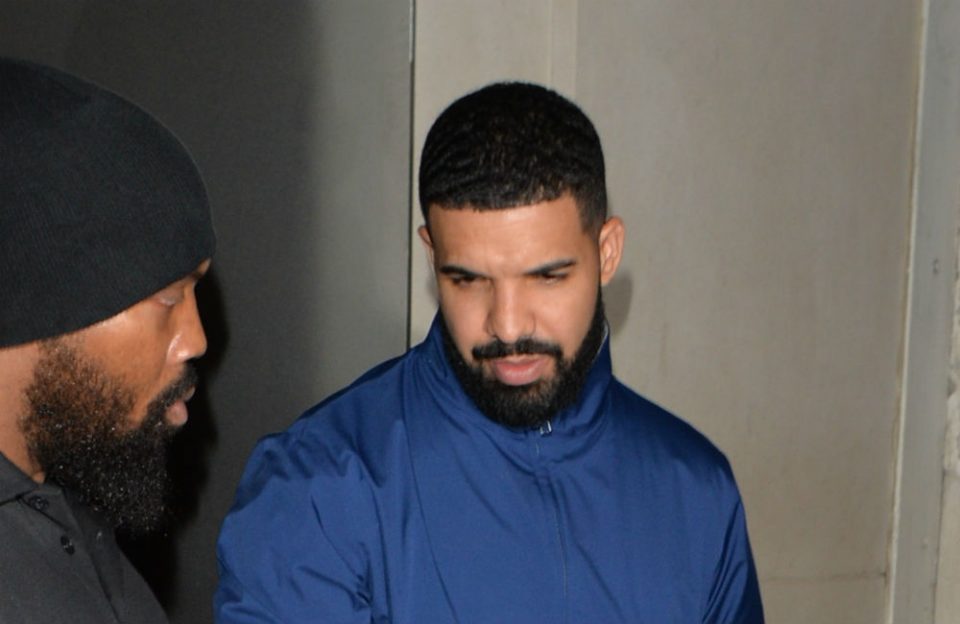 Drake has confirmed he has a son with former adult film star Sophie Brussaux.
The 31-year-old rapper had been rumored to have fathered a baby with Brussaux, but he finally admitted it in the lyrics to his newly released album, Scorpion. In  the track "Emotionless," which samples Mariah Carey, he reveals:
"I wasn't hiding my kid from the world / I was hiding the world from my kid / Breakin' news in my life I don't run to the blogs / The only ones I wanna tell are the ones I can call."
And on the track "March 14," he pays homage to Michael Jackson's track "Billie Jean" by describing his relationship with Brussaux while referencing his mother, Sandi Graham. He raps:
"She's not my lover like Billie Jean but the kid is mine/ Sandi used to tell me all it takes it one time, and all it took was one time/ S—, we only met two times, two times.
"I used to challenge my parents on every album/ Now I'm embarrassed to tell them I ended up as a co-parent/ Always promised the family unit / I wanted it to be different because I've been through it."
Drake reveals more about the baby on the track, including that the little boy was born on October 11 and that he celebrated in Miami, Florida, when a DNA test confirmed his paternity.
But while he rushed out to buy a crib for the tot, Drake has only met his son once at Christmas time.
While Drake hasn't revealed his son's name, Pusha T recently claimed it is Adonis. The rapper released a diss track last month called "The Story of Adidon," in which he accused his rival of "hiding a child" and later explained he'd taken aim at the "Hotline Bling" hitmaker over claims that Drake was only planning to confirm his son's existence once he started "selling sweatsuits and sneakers" in his collaboration with Adidas.
Pusha T explained: "Allegedly his new line on Adidas is called Adidon, which is named after Adonis, his son. Who rolls out their child with a sweatsuit? Get outta here. What are you doing?"
It had been reported over a year ago that Brussaux had hired lawyers to prove paternity and seek child support from Drake — who she alleges asked her to have an abortion. Drake's spokesperson pledged at the time his client would "do right" by the baby if it was determined to be his.
The representative said: "If it's, in fact, Drake's child, which he does not believe it is, he will do right by the child.
"She's just another woman in a long line of women claiming he got them pregnant."