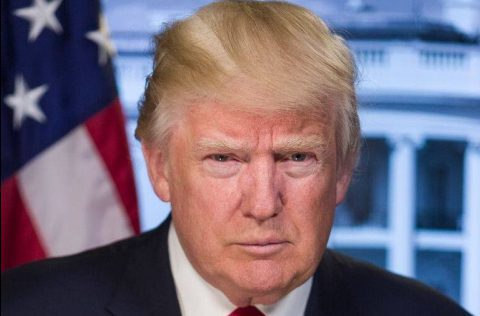 Be prepared to pick up your jaw off the floor. Most Americans, particularly urbanites, would be shocked to learn just how many Caucasians actually believe Donald Trump is racist.
According to a new poll from Quinnipiac University, nearly half of White Americans said "yes" when asked if they thought the current inhabitant of the White House is deeply prejudiced when asked by the pollster, "Do you think President Trump is racist, or don't you think so?"
Forty-four percent of Whites believe Trump is racist, while 52 percent of White respondents thought the boisterous, bombastic bully of a president is not racist.
Not surprisingly, a full 79 percent of Blacks who were questioned think Trump is racist; fifty-eight percent of Hispanic respondents think so as well.
Also as expected, the Quinnipiac University poll said "there was a divide along party lines; eighty-six percent of Democrats said Trump was a racist while just 11 percent of Republicans said the same."
Furthermore, according to Newsweek, a majority of Americans believe Trump "has emboldened people who hold racist beliefs. Forty-four percent thought that Trump's immigration stances were a result of racist beliefs."
"The words are G-rated, but a punch to the gut of President Donald Trump's immigration policy," said Tim Malloy, assistant director of the Quinnipiac University poll, in a statement. "When it comes to the separation of immigrant kids from their parents, American voters are clearly appalled."
Keep in minid that the Quinnipiac University survey polled just 1,020 voters across the country from June 27 to July 1 with a margin of error of plus or minus 3.7 percentage points.
As rolling out has previously reported, Trump has regularly made inflammatory and reckless comments that could be characterized by pundits and citizens alike as racist or race-tinged. Trump has repeatedly told reporters, according to Newsweek, "I am the least racist person you have ever interviewed. That I can tell you."