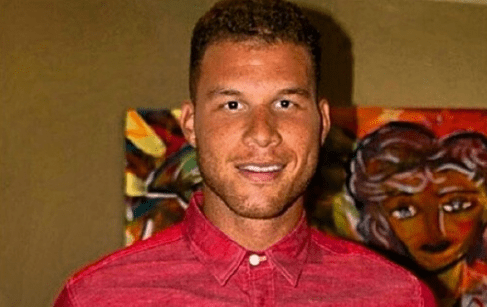 Pick your jaw up off the floor.
There have been child support payments that we've considered preposterous, but this latest one is on another level.
The NBA's high-flying dunk master Blake Griffin has been reportedly ordered to pay the mother of his child Brynn c an astronomical $258K per month in child support, reports the Detroit Free Press and The Sporting News. 
Yes, that reads per month, as in a quarter of a million dollars leaving Griffin's bank account every 30 days.
For those of you who haven't fainted, here is a quick summary of what led to yesterday's sensational ruling.
Griffin and Cameron dated for several years. She gave birth to both of Blake's children, Ford Wilson, 5, and Finley Elaine, 2.
Blake, 29, and Cameron have been embroiled in a tumultuous paternity battle in addition to a civil lawsuit where Cameron claims Blake abruptly ended their engagement and left her for reality star and supermodel Kendall Jenner.
In that Feb. 14 lawsuit, Cameron said Griffin refused to "provide promised financial support" even after he asked her to "give up her career goals and aspirations to raise their children and support" his career.
RadarOnline reported that Griffin kicked Cameron and their two children out of his $12M mansion in Pacific Palisades, California. Cameron said she was therefore "reduced to being homeless," as she only had $100 in her personal bank account.
Cameron, who was also a basketball star at the University of Southern California, was not employed at the time she was ordered to leave Griffin's house.
The 6-foot-9 Griffin, who attained international fame as the 2009 top draft pick of the Los Angeles Clippers from the Oklahoma Sooners with an awe-inspiring vertical leap, was traded to the Detroit Pistons in 2018 and is in the midst of a 5-year, $171M contract.
To break that down, Griffin will bring in $32M next season. Oh, by the way, Cameron also has a son with former NFL quarterback Matt Leinart. Needless to say, Cameron will no longer starve.
And for those who wonder what this means for the mother of Griffin's child, Cameron will stack about $3.1M per year or $55M over 18 years.
Meanwhile, some wonder if Griffin is worth his mountainous contract. After being traded, Griffin played in 25 games, averaging 19.8 points, 6.6 rebounds and 6.2 assists in those games. Nice numbers, but not worthy of the Pistons busting the bank for, according to some sports pundits.
Twitter is losing its mind over this bit of news. Check out some of the hilarious reactions below: