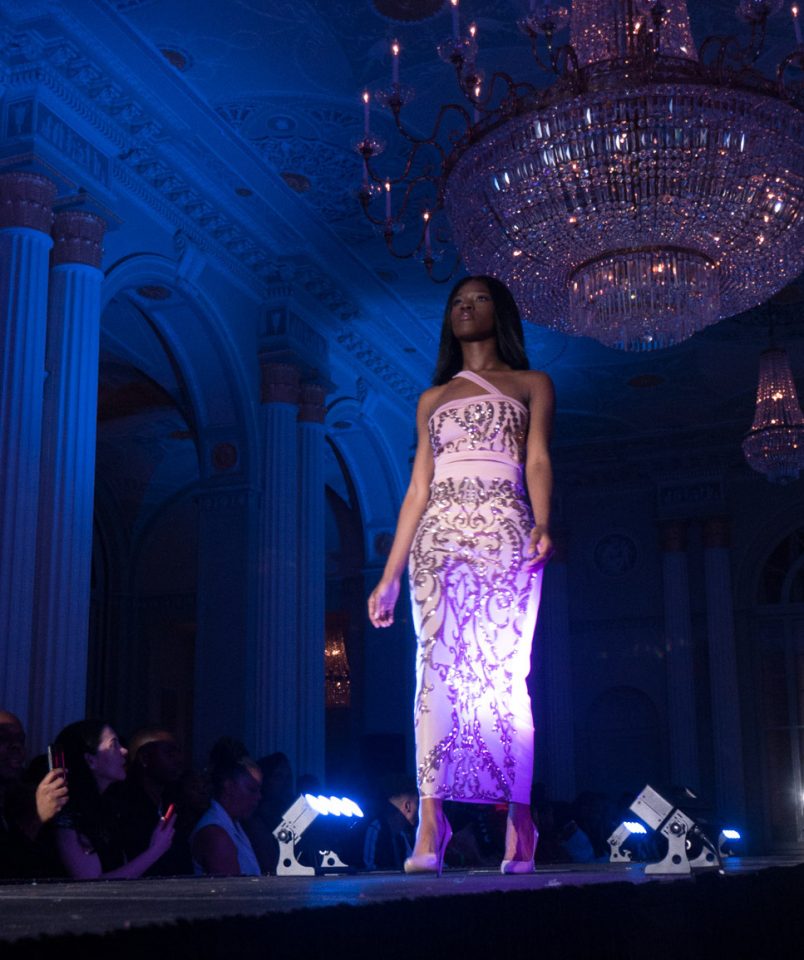 Young Atlanta is an organization and a movement led by 24-year-old visionary Charles Pab to spotlight the creativity of young people in the metro Atlanta area and serve as a catalyst that motivates teens and young adults to excel in art, design, music and fashion.
The Young Atlanta Fashion Show was held at Biltmore Ballroom on Thursday, Aug. 2. In its sixth year, the highly anticipated event provides a platform for young adults to showcase their designs, apparel and talent on the runway.
Guests entering the venue were dressed to impress as they hit the red carpet. Before the show began, they had a chance to visit a mini pop-up shop featuring young vendors showcasing their designs.
It wasn't long before every seat in the ballroom was filled with attendees eager to see what the featured young designers, who ranged in age from 17 to 25, would bring to the stage. The designers displayed a range of talent and an array of designs, including streetwear, grunge, swimwear and even lingerie.
Watch the video below for a recap of the event, from the hottest designers to a one-on-one interview with Young Atlanta CEO Charles Pabi.