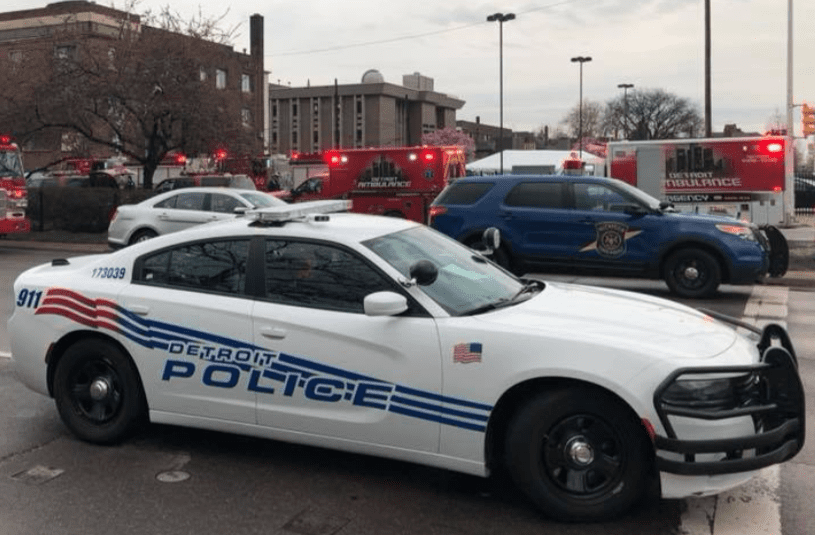 Another case of police brutality has garnered national attention. In Detroit, police were called when a woman was walking around her neighborhood while nude, according to WJBK.
Several police officers arrived on the scene and were able to give the woman a robe before taking her into custody. The officers took her to Detroit Receiving Hospital since the woman seemed to be suffering from mental issues.
The woman remained calm until she arrived at the hospital, where she began yelling at police officers and nurses. She allegedly spat at and bit a security guard twice and attempted to bite a police officer.
The police officer, who has yet to be identified, punched the woman at least 10 times. She reportedly was treated for bruises and a contusion. The incident was captured on cell phone video and has since gone viral.
Detroit Police Chief James Craig reacted to the footage during a press conference by saying the force used in the incident was "very disturbing."
The police officer has been suspended as the department conducts an internal investigation.
View video and reactions below:
OMG 😞
A Detroit USA policeman aggressively punching and beating a naked mentally ill woman inside the Detroit Receiving Hospital on Wednesday 01.08.2018.
"This same officer has had six prior instances of using force." – City Police Chief.#PoliceBrutality pic.twitter.com/TZGURlQWNQ

— Abayomi Shogunle (@YomiShogunle) August 3, 2018