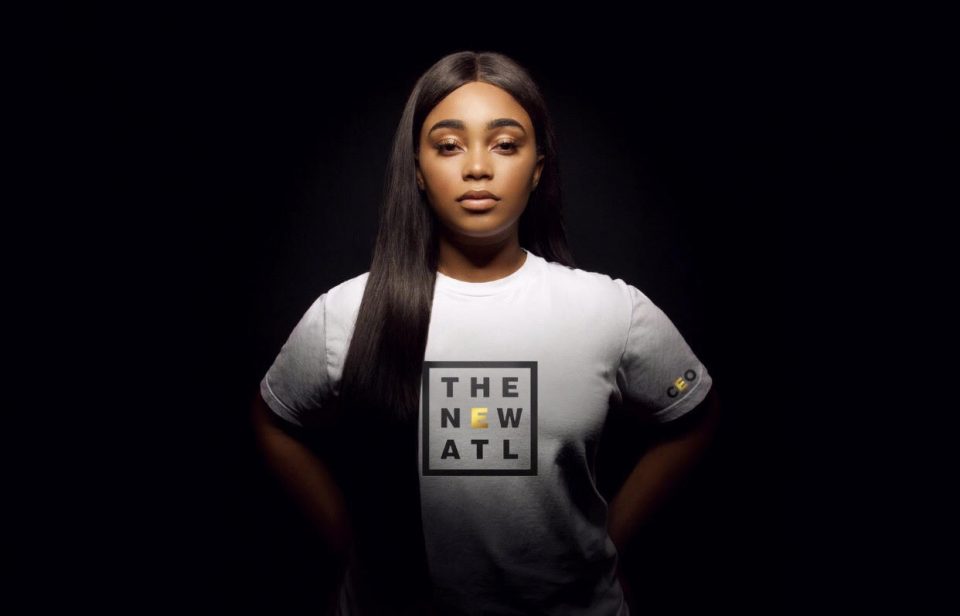 Milan Amani is a millennial influencer on a mission, using fashion as an outlet to highlight an up-and-coming generation.
The young Atlanta native created her company in 2016 as a multipurpose brand that features streetwear designs centered around the mantra "The New Atlanta."
When Amani began branding her collection, she wanted it to be more than the average clothing line but, in fact, a vehicle to unite business, events and opportunities.
"When creating the first marketing materials for the clothing brand, I realized that I was connecting young photographers, young models and young writers," she said. "From that, I started stemming out into creating networking events."
Her clothing line includes tanks, hoodies and jean jackets. One of the newest signature pieces is a white classic tee, designed as a nod to entrepreneurs, featuring "THE NEW ATL" on the front and "CEO" on one sleeve in black lettering except for a gold "E" in "NEW" and "CEO."
Amani said her designs were inspired by young hustlers, grinders and entrepreneurs, "who are the new look and face of the city."
In addition to creating trendy streetwear, Amani leads a dynamic monthly series of events called #BreakBreadATL, where she brings together Atlanta influencers and creatives to enjoy new restaurants and culinary experiences while networking.
Amani joined us for a special edition of Fashion Friday as we tooled around Atlanta in the 2018 Cadillac CT6.
Click here to watch the full video interview to get more insight on how she is using fashion to influence the culture.