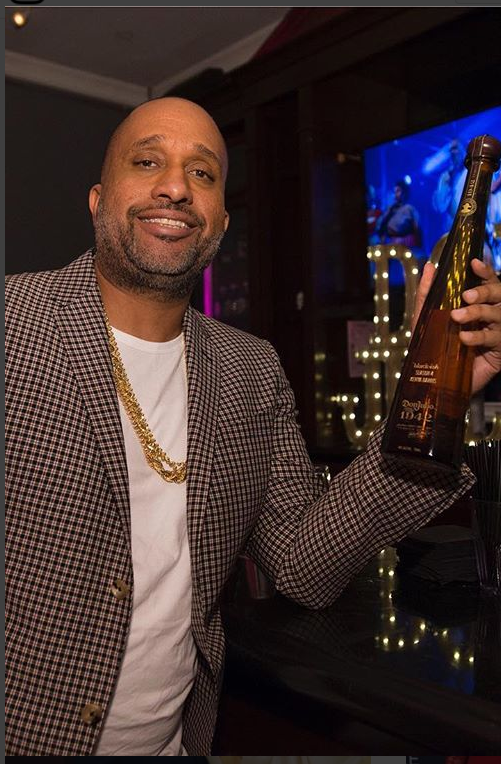 Netflix is securing the rights to multiple big-name African American personalities.
First, the steaming-service behemoth secured a lucrative deal with former President Barack Obama and wife Michelle to create movies and a cable series. Soon thereafter, Netflix announced an eight-movie deal with TV series megastar Shonda Rhimes, who created "Grey's Anatomy," "Scandal" and "How to Get Away With Murder."
Kenya Barris is the latest high-priced free agent to sign with the Netflix team.
According to Variety, Barris has signed a three-year overall deal with the streaming service, which also carries an option for an additional two years. The deal, which is valued at roughly $100 million, will consist of Barris producing shows exclusively for Netflix.
Barris was officially divorced from ABC Studios last month, but sources say his release from his deal with the network was secured several months before.
Most pop culture observers were aware that Barris' relationship with ABC deteriorated rapidly when nervous executives indefinitely shelved an episode of "Black-ish" that he wrote and directed, titled "Please, Baby, Please." The episode was going to focus on kneeling during the the playing of the national anthem — which, of course, is a sociopolitical lightning rod due to Donald Trump flagrant misuse of the issue as a political football to appease his right-wing base.
With his departure from ABC, Barris stepped away from his role as co-showrunner of "Black-ish," but he will still continue to serve as the shows executive producer. He will also continue his role as executive producer on the spin-off "Grown-ish," which is on the Disney cable channel, Freeform.
Barris said in a statement, "When my agents reached out to me about this little garage startup called Netflix, I wasn't sure what to think. But after I talked to Ted and Cindy, I started to believe that maybe this mom-and-pop shop with only 130 million subscribers might just be something … so I decided to take a swing … a leap of faith if you will, and take a chance with the new kids on the block."